What's going on? Whatever is the Universe doing with these conflicting energies? These are the questions being asked for the 3rd week in May. This week brings in nonstop simultaneous and challenging aspects of confusion along with a little bit of hope.
With the Jupiter shift into Pisces There is a continual anxious-giddy feeling as we all sense that we are finally turning a corner without knowing exactly what lies ahead.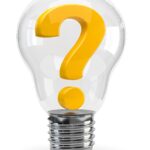 Monday kicks off the week with a lazy start. It will be a struggle to get an early start on Monday as the energetic Sun makes a harmonious trine to Pluto. You just want to linger in bed, meditate and allow yourself to go to deeper emotional levels.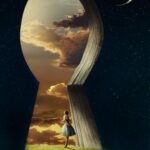 Although astrologers tend to talk badly about death and rebirth Pluto, the god of the underworld in known as the boss from hell when it's in Capricorn – where it helps you stand in your power. Think of Archangel Michael using his sword to cleanse away anything that gets between you and the one source of all that is. The Taurus Sun quickly comes to the rescue, adding a large dose of motivation and energy to "get the job done."
A lunar T-square between Uranus and Saturn on Tuesday between those who want to forge ahead and embrace the new; and those who want the status quo to remain forever. Luckily, the Moon's sextiles to Venus and Mercury add a spirit of cooperation and understanding that loosens up the standoff.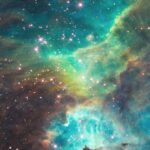 Another T-square follows on Wednesday – this time in the mutable signs – Between the Virgo Moon, Taurus Sun, and the recent movement of Jupiter into Pisces.  Wednesday evening brings help to diplomatically discuss boundaries or challenging situations as Venus is in harmony with serious Saturn.
There may be suspicion and paranoia of some bold, new ideas that could shake up the established order. This brings some petty attempts to control along with passive aggression.  In early evening Venus trines Saturn in the more rational air signs and reestablishes a sense of stability and self-esteem.
Don't overload your nervous system on Thursday and Friday. The moon is in critical Virgo and the Sun moves into mental overload Gemini- and both are "ruled by" Mercury (meaning Mercury is the boss of those two signs). Don't over commit yourself and allow gaps in your already too busy schedule. The moon moves into social Libra on Saturday. Although social and romance are favored, it is still wise to call it an early night on Saturday as mental Mercury challenges sleepy Neptune. Also make sure that you do not get caught in fantasy thinking, nor believe everything you hear.
Friday is another new day with yet another new mutable square, this time between the Moon, Neptune and Mercury, which is joined by the Sun's square to Jupiter. Once again this energy digs down and brings up feelings of distrust against the new changes, or a newly arrived upstart. Fortunately a lunar trine fights back with force and confidence.

The weekend brings in some equally mixed and confusing energy. Mercury's square to Neptune is offset by the Moon's trine to Saturn on Saturday.
Saturn turns retrograde at 14 degrees Aquarius early Sunday morning, lasting until early October. A sacred Sabian Symbol for this degree, and something to meditate on for the next several months, is "A train entering a tunnel."  A train is a symbol of a strong power that connects people between places, and a tunnel represents going within to bring in and be in your power. Connect with your inner source to help you rather than doing it the hard way by attempting to climb over the mountain.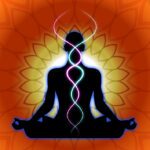 A softer edge comes when the Moon in Libra trines Venus and Mercury in energetic Gemini, making it an excellent day for visiting, texting, and hanging out with friends.