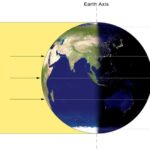 This week doesn't get going until the weekend, when spring arrives at the equinox, and the Sun moves into Aries with a fiery burst of enthusiasm.
The Moon is in Aries on Monday while mental Mercury moves into psychic Pisces until April 3rd. This adds to the intuitive energy of last week's New Moon in Pisces. Do some automatic writing, meditate and listen to your guides, do a tarot reading for information, or sneak off on a short vision quest.
Tuesday afternoon has the energetic Sun making a soft harmonious sextile to Pluto in Capricorn. This helps you make personal changes that you have been wanting to bring into or exit your life. It's a great day to schedule meetings where some out-of-the box, easy to implement solutions can be implemented. The Moon conjuncts Uranus in Taurus that same day; a spirit of ingenuity, innovation and pragmatism will fill the air.

The Moon remains in sensual Taurus for St. Patrick's Day, and is reinforced by a sextile between Venus and Pluto on the 18th.  Everyone will be able to come together as a team, working for a common goal. Enjoy yourself within moderation.
On Friday the Moon conjuncts Mars in Gemini while trining Saturn in Aquarius, making this a work hard, play hard kind of a day. Make sure to plan on some TGIF happy hour time to blow off some steam.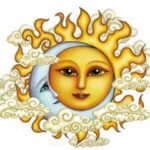 The Spring Equinox arrives on Saturday as the Sun changes signs. Although the Sun is moving into aggressive, pioneer a new path Aries, there is an abundance of planets in adaptable Pisces and Gemini. As the world starts to move forward again, understand that a great deal of flexibility will be needed in the coming three months while we approach the upcoming June eclipses. The Moon in Gemini opens you to new ideas and Mars in Gemini pushes you forward to explore them.  On some subtle level, look for hints now about new changes, opportunities, and events begin coming toward you this summer.
A completely new astrological cycle is moving in which is greeted by a bold, determined trine between Mars and Saturn on Sunday. This highly industrious, exuberant energy has a visionary edge due to Mercury's sextile with Uranus on that same day, providing all the ideas and creativity needed to do something completely new and one-of-a-kind.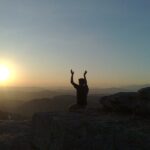 Greet the new spring season by dreaming big and daring to push past and present confining boundaries out of the way to construct a sturdier base for the future. At times it's very possible to dig yourself out of a hole; especially when the Universe supports you.
On another level, Saturn is making a challenging square to Uranus. This represents about a one and 3/4 year dance of exploring new ways to blend freedom and responsibility. There is also the energy of expanding, but doing so at a practical pace.