Assertive Mars is in Aries all month. It's time to pick up the pace and get physical, and that includes getting ambitious with both your projects and the needs of your body. Because expansive Jupiter is also in the early stages of his year-long path in Aries (with a brief return to Pisces in November-December), you benefit by making your ideas bigger-but not so big that you overload yourself and do not finish what you begin.
The high point of the week is a lunar Grand Trine in Earth Signs, urging us to leave behind our pie-in-the-sky dreams and work hard to achieve significant success.
Mercury ended his retrograde cycle on the 3rd, and will be leaving the exiting shadow period by summer solstice, given that Mars, Jupiter and Gemini all push for action, create a healthy mixture of assertiveness and flexibility. In the coming annual Summer Solstice, the planets are all occupying one half of the zodiac circle. That pattern helps you focus on where you put your intention, but it can also have you not caring or not putting energy into the half that is missing from your life.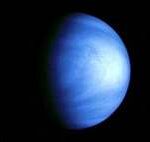 This looks like an easy and flowing week. Monday and Tuesday are excellent for tending to all the little details of your life. The moon in Virgo also supports a healthy diet, tending to your pets, and cleaning your home or office.
Wednesday's Grand Trine pulls in a Virgo Moon, Pluto in Capricorn, and Mercury in Taurus.  Grand Trines create an intense lucky vibration, but because this energy is so harmonious, people often let these moments pass them by. Try to stay super focused on your career goals this week. You could achieve considerable professional acclaim and perhaps even a boost in income if you focus and tackle the tasks at hand.
The Moon is also opposing illusory Neptune and Jupiter, so it could be easy to get sidetracked by grandiose daydreaming. If you want all of your dreams served up immediately on a platter, you will end up famished. It's always the small, meticulous steps that pave the road to prosperity.
The Moon travels through Libra on Wednesday and Thursday. This helps you to not feel guilty treating yourself to social activity and sensual treats. It's an excellent day for business deals and contract negotiations, thanks to a trine between the Moon, Venus and Uranus.

Friday's trine between the Moon and stabilizing Saturn doubles with another trine between Mercury and Pluto, promoting leadership and advancement. Don't shy away from a managerial or decision making role. Talkative Mercury makes harmony with deep-feeling Pluto, enabling some deeper private talks with trusted friends.
Friday and Saturday are fun but they do carry a bit of deeper emotions due to a Scorpio Moon. A troubled partner could provoke passive-aggressive feelings of resentment and overall moodiness. Then on Saturday, romance planet Venus aligns with friendship planet Uranus. Step out of your normal comfort zone under this happy energy.
Things don't get much better on Sunday with a T square between the Moon, Mercury, and Saturn in stubborn fixed signs. You may end up squabbling with friends and family over plans, so it may be better to chill out with a film or work on an artistic project, thanks to the Moon trining Neptune.