This rather harmonious week gets distracted when Jupiter retrogrades back into Aquarius on Wednesday. Then it will immediately oppose Mars, both are at 29 degrees, which is critical. The energies will unearth some long-forgotten, volatile and dangerous energies.
Jupiter has been peacefully inhabiting the sign of Pisces since mid-May, and its reentry into Aquarius will focus on some stubborn, rebellious vibes from the first half of the year.
The Moon moves into Pisces on Monday and Tuesday, so be gentle with yourself and do not overload your schedule. Pisces likes to flow through the day. Mercury moves into Leo late on the 27th to support fun until it moves into hard-working Virgo on August 11th. Take advantage of play and creativity while you are able.
On Wednesday, Jupiter retrogrades into Aquarius for the rest of this year. He has tested the waters of Pisces between May 13th and now, mid-July, so reflect on the past 2 1/2 months for a hint of what is coming in 2022.
Jupiter was in Aquarius starting at Winter Solstice 2020 until May 13th, and will now finish the year in idealistic Aquarius.

When Jupiter opposes Mars in fiery Leo early on Thursday, a powder keg of rage and indignation could explode at any moment. Jupiter brings with this energy a spectacular storm of fire and brimstone raining down around the world. The dust will settle when Mars moves into Virgo later in the evening on Thursday.
The aftermath of this destruction will be reckoned with at the T Square on Saturday between the bright upstart Aries Moon bumps into Uranus energies pulling in the Sun and Mercury in Leo along with the effects of Saturn in Aquarius. This spitfire energy expresses itself through a jittery anxiety coming from our natural reflexes of being locked down and repressed by outside forces.
Adding to the shifting energy this week is warrior Mars moving into Virgo until September 14th. You can accomplish a great deal if you are working towards your goals now. Mars in Virgo is a humble, quit your complainin' and get to work kind of combination. Be kind to your lower back as July comes to an end as impatient Mars challenges Jupiter. This energy affects the liver, lower back and sciatica.
Sunday is August 1st. Ambitious Mars spends the entire month in hard working Virgo, and Venus, Mercury and the Sun spend part of August in Virgo. The individualistic, confident Sun in Leo conjuncts Mercury on Sunday, giving the communication planet the boost needed to plot to take back control from Saturn, which it will oppose later in the day. Someone, somewhere is planning a power grab.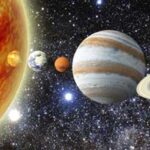 That sounds like more confusion, problems, and work than fun, but there is still time for some fun and balance between work and play as we move through the month. By late August, all five of the outer planets will be retrograde. Think about finishing old business and/or doing some early "rough it out" planning for the end of the year and into 2022.