On the 17th, sensual, pleasure-loving Venus enters nurturing Cancer until August 12th. Hopefully this will settle down some potentially harsh and rude energy.
Sunday is a gentle day under a Pisces moon. By Sunday evening, sensual Venus moves into nurturing Cancer until the August full moon. Hopefully this peaceful and loving energy will win out over the challenging Mars, Uranus, on our destiny nodes alignment building to August 1st.
Sometimes life is all about waiting, along with some doubting, until the final time comes when decisions and action is not only possible, but probable. This week you may be besieged by more hesitation and indecision than Hamlet himself. Shakespearean levels of betrayal, secrets, suspicion, and misunderstandings will fill the atmosphere.
It is best to gather all the required information upfront before confronting treacherous people or situations. On Monday, follow your gut, as the energy of manipulation of power-hungry, leads to hurt feelings and a desire for righteous revenge.   The opposition of Mercury in Cancer to dark and scheming Pluto in Capricorn, while trining the Moon, with a lunar square of overly sensitive Venus along with a conjunction of Jupiter is the astral culprit. 
Wednesday's lunar T-square pulls in the Sun, Pluto, and Mercury, dragging you into petty power games you have no desire to play, though your honor and pride demand to be defended. 
Thursday is a day to meditate and build up emotional courage, assisted by a lunar conjunction with Mars. 
Friday is the day for battle, even if you are still besieged by lingering doubts, you will be spurred into action, due to the lunar conjunction of Uranus in square with Saturn. When the Moon trines Pluto later on that day, a sense of personal power and success will have been achieved.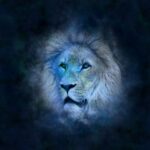 You can reap the rewards on Saturday, after the Sun enters Leo and the Moon enters Gemini; take the time to clear your space from clutter as your mind clears from turmoil. In the late afternoon a strengthening and reassuring trine between Mercury and Jupiter proves to you that all wrongs have been righted. 
Sunday is a rare day without any astrological aspects, giving out the energy of peace and harmony for all. Time to meditate and absorb all that positive energy.