AFFIRMATION
Prepare to take a bow. That long, difficult task is almost complete.
MEDITATION

MEDITATION FROM THE HEART
Every heartbeat is God's name to me. Every breath of life is ecstasy. Every night is bliss and I awaken in your company. Then dawn plays a symphony revealing to me my personal reality. Every life is a living God to me. Every thing is an expression of God's personality. Every kiss is God's romance and every love is embedded in God's originality.
I hear, breathe, sing and speak of God. Each day your plan reveals it's universal truth. From the past to the future, connected, is how each day shall be. Speaking thy name, I will dwell on you eternally.
Yogi Bhajan
May God grant me Health, Protection and Guidance.
AUGUST brings vacation time and a plan for new beginnings. It's time for your prosperity to begin. Based on the Rune (Initiation) and Animal (Hawk) chosen as the vibration – August, 2017 brings bold contact between Jupiter and Pluto and then continues with the long-anticipated Full Solar Eclipse at 28 degrees Leo – representing final endings. This eclipse will paint a brilliant path across the United States beginning in Oregon and exiting at Charleston, SC. Both of these events will affect the nation as a whole, as well as individual, for the short or long-term. Do not try to hang on to the old ways or grieve over your past. You will be disappointed and possibly create losses if you try to do so.
You are creating a new reality, and that means that the old paradigms must be released, bringing you to a new plateau, so that by early September you'll be well on the way to a brand new life style.

The Sun has entered LEO
The fiery sign of LEO has an inside track on love, power and the Universe. One of the best routes you can take is heart-focused meditation. Anything you can do to enhance the purity of your ideas and creativity will bring you rewards. Developing and using your creative abilities creates an energy flow within you that triggers that same flow to others when they encounter the work you have done. Music, acting and temporal forms of artistic expression that involve an audience as you create, brings you an especially potent technique. Engaging in sports activities brings joy and enthusiasm and at its best, brings playfulness to both spectators and players. Taking on a leadership role will challenge you to bring forth your best, Leo. Working and playing with children can also trigger spontaneity within for the benefit of everyone involved. Children respond the best when someone is able to touch their minds and hearts to draw them out. Their relative openness, especially when young, will allow you to open your heart as well. No matter what you do, if you realize that by giving to others you give to and improve yourself, you will always be on the right track.
From: Medicine Cards by Sams & Carson, published by Bear & Co.
ANIMAL—HAWK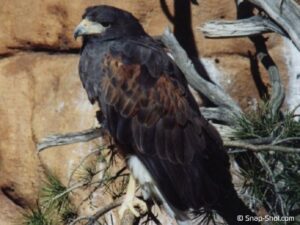 Hawk, messenger of the sky,
Circle my dreams and teach me,
Your message as we fly.
Hawk is akin to Mercury, the messenger of the gods. Hawk medicine teaches you to be observant, to look at your surroundings. Observe the obvious in everything that you do. Life is sending you signals.
Life is the Intiation. The Hawk in August 2017 brings to us a clue about the magic of life which is being brought to you. This magic can imbue you with the power to overcome a currently stressful or difficult situation. The test is your ability to observe the nuances of power lurking nearby. Is the power the talent you were born with but are not using? Are solutions always hard to find because you have lost the broader vision of the Hawk? Or is the Great Spirit bringing to you a gift that only you have to choose to receive? Have the rainbow colors of the morning inspired you to create? Or has the gloominess of the situation left you earthbound, unable to hear the voice within the raindrops or snow flurries splashing against your window? You are only as powerful as your ability to perceive, receive, and use your talents and abilities.
What is called for here is an intuitive ability to discern the message carried within the cry of the Hawk. The shrillness of the Hawk call pierces the state of unawareness, and asks you to seek the truth.
The Ancients recognized this magnificent bird of prey as a messenger bringing tidings to their Earth Walk, the Good Red Road, from the world of the grandfathers and grandmothers who lived before them. If Hawk were to magically cry, it was a sign to beware or be aware. This could mark the coming of a warring tribe, the birth of a child, or the celebration of counting a financial coup. When Hawk cries, it signals the need for the beholder to heighten awareness and receive a message.
Hawk medicine is a totem that is filled with responsibility because Hawk people see the overall view. Hawk is not like the Mouse, who sees everything through a magnifying glass. Hawk medicine people are aware of omens, messages from the spirit, and the color of the calling card you gave them three months ago. No detail slips by them unnoticed.
As Hawk has circled and landed in your life this August 2017, you are to be aware of signals in your life – so wake up, notice and receive them. Hawk may be teaching you to grab an opportunity coming your way. On the other hand, Hawk may be bringing you the message that you should circle over your life, and examine it from a higher perspective. From this vantage point you may be able to discern the hazards which bar you from freedom of flight. Remember – Hawk has a keen eye and a bold heart, for Hawk flies close to the light of Grandfather Sun.
AUGUST CRYSTAL: PERIDOT – ONYX
PERIDOT: Balances the glandular system. Aids in tissue regeneration. Has beneficial influences on the heart, pancreas, spleen, liver, adrenals and purifies the body. Strengthens bloodstream. Brings overall balance of the mind and body. Aligns the subtle bodies and increases intuitive awareness. Reduces stress. Stimulates the mind and thinking process. Accelerates personal growth. Opens new pathways to new opportunities. Helpful when going through sudden change or crisis.

ONYX: Relieves stress and removes negative energies. Balances the male/female polarities. Strengthens bone marrow. Aids in detachment. Enhances emotional balance and self-control. Creates desire for higher inspiration and brings it in. Works with the seven chakras and our attitudes, depending on the color of the onyx.
RUNE of the Month – PERTH
INITIATION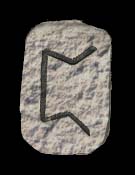 Initiation — Something Hidden, A Secret Matter
The heretic of the mystery Rune Initiation points to that which is beyond our frail manipulative powers. This Rune is on the side of Heaven, the Unknowable, and has associations with the Phoenix, that mystical bird that consumes itself in the fire and then rises from its own ashes. Its ways are secret and hidden.
Deep inner transformation forces are at work here. Yet what is achieved is not easily or readily shared. An integrity is involved that may be masked, disguised or secret. After all, becoming whole, the means of how to achieve this, is a profound and mystic secret.
On the side of the earthly or mundane, there may well be surprises; unexpected gains are quite possible. On the side of human nature, this Rune is symbolized by the flight of the eagle. Soaring flight, free from entanglement, lifting yourself above the endless ebb and flow of ordinary life to acquire a broader vision – all this is indicated for the time of bright and lively Leo in 2017. This is the Rune of question.
Another in the Cycle Runes, Perth signifies an intense aspect of initiation. Nothing external matters here, except as it shows you its inner reflection. This Rune is connected with the deepest stratum of nature and being, which is the bedrock on which your fate is founded. If need be, let go of everything, no exceptions, no exclusions. Nothing less than renewal of the Spirit is at stake.
There is a warning here of expecting to much, or expecting things to continue on in the ordinary way. For the old way has come to an end, and you cannot repeat the patterns of the past and not expect to suffer. This Rune puts you on notice to call in your scattered energies and concentrate on your own life in this moment, your own requirements for growth. More important, Initiation teaches you not to focus on the outcome of your actions and desires. Do not bind yourself to the memory of past achievements which will rob you of a true present. Staying in the moment and acting out of the now is the only time when self-change can be realized.
This has always been the section for Healing Requests. Through the power of group prayers, healing take place spontaneously. You can be of help to many others, as well as your loved ones, with one minute of silence at 7:30 pm EST every Sunday evening anywhere in the world. With a prayer for the recovery of health, universal energy is sent out to any and all who send in their prayer request. What is needed is the name and birth date of the ill person, along with a diagnosis, if possible. What are you asking to be lifted? When you place your request in the Healing Circle of Light—located in our Prayer Room; know that as soon as you make your Prayer request and Healing request, you will begin to see positive results!
(We have had thousands of responses. Keep the Prayers going for all concerned!)
STARGAZING FOR LEO 2017
The August 7th Full Moon Lunar Eclipse in Aquarius brings a time to complete things that have humanitarian concerns. This is one of the more peaceful eclipses. However, don't schedule any elective surgery, sign any important documents, or initiate anything important as Mercury is about to retrograde.
The August 21st New Moon Solar Eclipse in Leo brings progressive and revolutionary changes. It comes right across the entire US and the effects last for about a year. Personal, fiery, strong-willed leadership that is dominant and full of self-confidence as well as arrogant, over-controlling crowds who are resistant to change.
Mercury retrogrades August 12th through September 5th, 2017
LEO: Polarity: Masculine Sign: Fixed Element: Fire
Planetary Rule: 5th House/Moon Body: Heart, Upper Back
FOCUS: I Am Magnetic

THE PERSONAL SIGNS
Aries (3/21 – 4/20)
August brings in laughter, sharing, and summer fun. If your current relationship is not working out, you are prepared to take action. Money and financial issues take center stage. Time for open discussions to work things out.
Taurus (4/21-5/21)
August may reunite you with someone from the past. It a fun and vacation month, so count on having a fabulous time. Mercury retrogrades, causing you to re-do a work project from the past you thought was complete. Don't pout, just get it right this time.
Gemini (5/21-6/20)
August brings the tendency to clear out and clean up. You have about two months to ensure that whatever is at the top of your wish-list happens. Travel? Maybe. You may also have to change your mind on an important issue you struggle with. Time to raise your consciousness?
Cancer (6/21-7/22)
August brings an intense energy, and if you're needing some down time, plan it for the weekend of August 25th, right after the full solar eclipse. The financial changes you are expecting will occur, along with a few surprises. Stay calm! It's simply time to prioritize.
Leo (7/23-8/22)
August makes you especially fiery and wildly entertaining. If you're set to do something different with someone, and you don't feel right about it, then don't. You owe on one any apologies. You may successfully re-negotiate a financial issue while Mercury is retrograde. Take a shot at it, but gather all your information first.
Virgo (8/23-9/22)
Over the course of August and two eclipses, a secret you're holding could be exposed. It may be tough to see it coming. Mercury retrogrades in Virgo, making it tougher to keep track of details. A job offer comes at month's end. Just be sure it's secure before you leave the current position.
Libra (9/23-10/22)
August brings two eclipses and dramatic episodes. Try to get some rest in between the confusion. Someone you've been seeing casually may tell you they are interested in a whole lot more from you. Higher up may cause stress on the job by asking more from you than you were hired for. Time to make your case.
Scorpio (10/ 23-11/22)
Two August eclipses show you that if you're hiding something, it may not stay hidden for long. Mercury retrograding on the 12th brings voices out of the past. Time for an all-out reunion? Sit tight through the eclipses September brings you the information you need.
Sagittarius (11/23-12/21)
The August eclipses bring the focus on other people's money, finances, and intimate relationships. Since Mercury retrogrades on the 12th, best to put off and large scale purchases until mid-September. Work-wise, use this review time to get all your ducks in a row.
Capricorn (12/22-1/19)
If you're feeling like a whole new person, well, put it down on paper. Balancing time at work and time with family is not easy for you, Cap. This you will have to work out over the two August eclipses. Perhaps a more permanent fix is in order. Good fortune arrives at month's end when you are in the right place at the right time. The Universe is about to pass out a treat, so pay attention to the details that you do so well.
Aquarius (1/20-2/18)
August brings time to play and have fun and you'll find you have excellent resources, time, and the perfect companion to turn a spontaneous trip into a wonderful memory. The eclipses may bring a delay with finances. If you're waiting for that loan or mortgage, it could be delayed until mid-September.

Pisces (2/19-3/20)
August brings another Mercury retrograde and two eclipses. Expect to be in contact with at least one someone you think about but don't see to often. If you want to back out of a certain relationship at month's end, don't avoid it any longer. Buckle up, face them, and tell them it's over. You'll know just what to say.
©2017 Visions of Reality
All Rights Reserved