This week Valentine's Day comes shortly after the Chinese New Year of the OX, a hard-working year than can produce positive results. This is a loving start for the Chinese Lunar New Year.  After a drama filled and upsetting start to 2021, wouldn't it be nice if we could hit "restart" to begin the year all over again?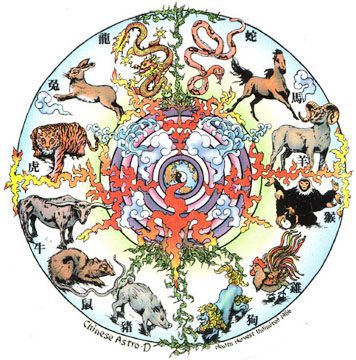 On Monday, Mercury retrograde aligns with the Sun indicating the halfway point in the retrograde cycle that began Jan. 30th thru Feb. 20th. This brings in a highly productive note with the Sun's conjunction to mental Mercury in "let's think outside the box" Aquarius. It's an excellent day for brain storming , while the Moon trines Uranus and "get-it-done" Mars in the industrious sign of Taurus, making sure all those great ideas are put into practice. It's time to look forward to incoming projects. As always with Mercury retrograde, don't carve your plans in stone as they will need adjustment after the retrograde cycle is complete.
Go slow on Wednesday morning, especially if you must be in rush hour traffic as Mercury makes a challenging square to impatient Mars. This energy brings a moment of reckoning with Mercury reaching a defining moment in its retrograde cycle. It squares Mars at the same time the Moon in Aquarius conjuncts Saturn, while Jupiter and Venus are square Uranus. This will be a day of Judgment when past slights and resentments are dredged up and stewed over, thereby allowing us to take the actions necessary to regain emotional balance. This is the time to sort the wheat from the chaff by standing up to the bullies and irresponsible flakes and liars, as well as cutting off abusive relationships and making peace with those who merit it.
All this leads up to a new outlook on Thursday's New Moon in Aquarius on Thursday February 11th. It's the perfect time to carve out an individual space within the overall collective because the Moon does not make any close aspects to the other planets; and is known as the lone New Moon.
Six of the ten planets we use in astrology are in Aquarius now, that's a lot of Aquarius! It's time for a personal revolution, as well as opening up to higher ideals and innovative thinking. In spite of the virus, it is time to meet new people, connect with old friends, and explore groups and organizations that are in harmony with your changing philosophy. Although most of us are "Zoomed out," there is plenty of opportunity to explore new possibilities and bring out the inventor within. A sacred Sabian Symbol for this new moon is "A man, having overcome his passions, reaches deep wisdom in terms of his experience." Mediate for personal meaning for the month ahead.
Perhaps it is time to pull back from the chaotic world and spend time with others who are on a path of wisdom and higher understanding?
Meeting up on the same day, in the same sign of Aquarius, Venus and Jupiter are bursting with love, peace, and harmony, just in time to ring in the Chinese New Year of the OX on Friday.
The moon will be in Pisces on Friday and Saturday, making the 12th and 13th the better days for romantic Valentine's Day celebrations. Friday, which begins the lunar year of the Ox, holds a friendly energy.
The weekend is also filled with love vibrations due to the conjunction of Venus and Mercury. Saturday has Mars making a minor harmony to Neptune, which is great for a little fantasy romance. It's a great day to immerse yourself in art, thanks to a sextile between Mars and dreamy-eyes Neptune while Sunday promotes intellectual pursuits as Mercury conjuncts Jupiter, and both days are good for relationship conversations when Mercury aligns with Venus.
Saturday night there is nothing more romantic this Valentine's Day than vibrant communication while snuggling and bonding with your sweetie.
Sunday – Valentine's Day has the moon moving into athletic Aries. Walk and talk with your partner on a short hike. Mercury aligns with nature-lover Jupiter in the afternoon.