August begins with a bang as impatient Mars, explosive Uranus and the spiritual destiny node align in Taurus. Similar to last summer, four of the five outer planets are in their retrograde cycle, suggesting that parts of your life will be on hold or in a re-visioning phase.

We can expect plenty of excitement in the first few days of August. Mars, Uranus and the Moon's Node form a conjunction in Taurus during the first two days. Expect the unexpected, shake-ups and proverbial or even real Earth tremors during these days. Fortunately, the Sun is in a harmonious aspect with Jupiter in Aries. This time may well bring sudden breakthroughs and energetic progress for the better.
However, what was already poorly established before could now collapse. In any case, the events of these days will have a great impact on the further events of the year and will affect thousands. At this time, foolish actions taken in the heat of the moment are dangerous and can have serious and lasting consequences.
We are in the depths of a dark energy as high levels of pettiness and self-absorption will be on full display.  A Moon/Saturn square stirs up a need for security and control on Monday, but some passive-aggressive resentments could also be triggered by the Moon's opposition to Neptune, compounded by touchy Venus in Cancer and bold Jupiter in loudmouth Aries. Weak-willed people, lacking in confidence, will react to those who dare to courageously focus and continually stay on track with their goals. Resentment-negativity-jealousy
The rebellious people vs the utopian, snobby higher-ups create a chaotic, topsy-turvy week when it's easy to be emotionally caught up in illusionary causes. The explosive conjunction energy of Mars, Uranus, and North (destiny) Node in Taurus (forcing strict obedience to authority/ government at the expense of personal freedom) is supported by a Grand Trine with the Moon in Virgo and domineering Pluto in Capricorn. Be careful of well-intentioned freedom fighters who could pull and play on your kindness in their bid for power and glory. With the Moon in Virgo opposing a lying and deceiving Neptune in Pisces, that could be far too easy. It's best to just sit back and watch the desperate action.
This energy continues on Tuesday with a sextile between Venus and Mars/Uranus along with the Moon in Libra's opposition of self-righteous Jupiter in Aries
Greed, jealousy, and power struggles continue on Wednesday as the Moon squares Venus and Pluto. Rational thought arrives and begins to see through the veil of lies, when Mercury enters its ruling sign of Virgo.  It now becomes more apparent what has actually happened in the last few days. However, it is too early for a final conclusion.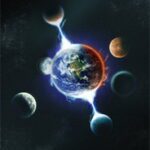 All these strong and powerful energies come together on Friday with a loose Grand Cross between an intense Scorpio Moon, a positive Leo Sun and fairness and balanced Saturn, with free-spirited, non-traditional Mars and Uranus. This stubborn and steadfast energy pits the forces of control and destruction against the powers of positive strength and freedom. Be sure to choose you side wisely.
The weekend brings a return to calmer vibes. Creativity abounds with the Venus's grand trine with Neptune.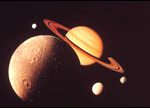 Mars squares Saturn in Aquarius on Sunday, August 7th, which could put a strain on frustration tolerance. Venus in Cancer; marks a time to begin your book or make your video.
Sunday will be anything but peaceful. We have a hot and active Grand Trine in fire with the Moon, Sun, Chiron, and Jupiter – which is supported and strengthened by Venus and Neptune. On the darker side, we have a destructive square with Saturn. With these energies combined, you can feel like you're happy and content while the town is burning down. Watch your thoughts so you don't get sucked into any negativity.