If the summer has been disappointing for you and you are a bit discouraged, it's time to pull yourself up by the bootstraps. A spirit of cooperation, diplomacy and romance returns this week.
The air and earth elements are strongest now. You can bring your ideas into earthly manifestation now. Mercury and Mars are aligned now in pragmatic Virgo. You can accomplish a lot of small and practical tasks now if you are willing to get to work. Virgo likes to make a list of all you want to accomplish.  There is help from Venus in Libra making a harmonious trine to Saturn in idealistic Aquarius. This is a better business combination than it is for personal relationships, although it does support diplomatically establishing better boundaries with people.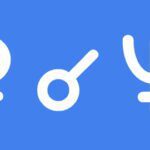 Venus is still in harmony with Saturn on Monday morning, so a good time to get to work early. Venus move into her favorite sign of Libra while the Sun, Mercury, Saturn and Neptune are in their home signs. This is a "can do" week filled with power and performance.
On Tuesday, it would be wise to do important tasks early as mental Mercury opposes Neptune as the day goes on. That combination can make mistakes or just wants to take a nap, not the best energy for clear thinking. It's a great day for persona; renewal thanks to the energetic Sagittarius Moon trine with the Leo Sun and sextile Jupiter. Time to begin to work on those desires you want to manifest.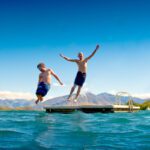 Get your body moving under an Aries Moon on Wednesday and Thursday. Aires presents an energetic movement for action! It's a great day to get your projects done. The conjunction of Mercury and Mars will receive strong, uplifting vibes from a productive Moon bestowing a sense of motivation and enthusiasm to work projects.
Also on Thursday morning, deep thinking, research, and going beyond superficial conversations is supported. Friday is defined by lightening quick thoughts that can easily bring ßinnovative solutions to any task at hand. The Moon's trine to Venus promotes teamwork without feelings of petty competition getting in the way. When the Moon conjuncts Saturn in the early evening, everyone can feel satisfied with a job well done. Friday and Saturday are mixed between a Taurus Moon that wants to accomplish something, and some minor planetary aspects that are not so motivated.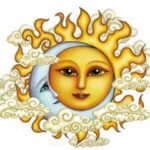 On Sunday the Leo Full Moon conjunct Jupiter bids farewell to a joyful Sun in Leo before the Sun begins its annual journey through Virgo later in the day. This is a great time to harmonize your own individual needs with the demands of the greater social collective. Mar's trine to Uranus on Sunday finishes out this week's self-enhancing, fruitful energy. Clear out your to-do list by taking care of long awaited chores and duties. Then prepare to go back to work in the coming Virgo energies.