The Moon continues to be in pragmatic Taurus Monday. Constructive efforts pay off.
Mars has been moving towards Saturn for several days now, and exactly aligns on the 4th. These 2 planets will be sextiled by Mercury in Aries on Thursday and Friday With this highly focused, combustible energy, you will be able to bring to this planet whatever ideas spring up into your mind. However, first you will have to face life's harsh realities before you can accurately bring this forth. While Mars carries an enthusiastic energy, the Moon squaring Mars, Saturn, and Venus can bring a dose of laziness that will keep you locked in your head.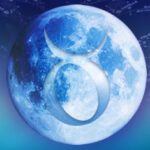 The good side of this is that putting ambitious and assertive effort into your goals will pay off in the long run. The other side is that you may feel tired or that the world is hard. Since Saturn is the boss over the skeletal structure, avoid being impatient and hurting your efforts by overdoing.
Romance planet Venus moves into Pisces for the rest of April beginning Tuesday morning, April 5th. This stimulates the desire for romance and fantasy. Be certain to see people for who they are, not just for who they could become. This adds to the coming alignment of Jupiter and Neptune in Pisces on April 12th; a time to go within and open your higher vision to something larger than you would normally ask for or give to yourself.
During the early part of the week you will need to push yourself to execute your projects. Tuesday and Wednesday are very talkative days under a quick-thinking Gemini Moon. Short projects and communications are best. Luckily by Wednesday, the Moon will snap back to life and lend a helping hand when it trines Saturn and Mars, making this an excellent day for sharing, teamwork and cooperation.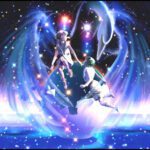 On Thursday morning Mercury makes harmony with structured Saturn. This helps you communicate boundaries and to make a plan of action. Lunar trines of Venus, Jupiter, and Neptune on Thursday and Saturday bring in a creative, artistic energy that favors out-of-the-box solutions.
Mercury makes harmony to Mars on Friday, and this is more playful than Thursday's connection to Saturn. That means: work hard on Thursday so you can work less on Friday.
On Saturday, the Moon in Cancer favors family, comfort food, and home projects. Perhaps a different, creative meal would be enjoyable.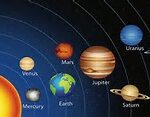 Allow extra time on Sunday morning, as there is a challenging connection between Mercury and Pluto-it's not a good morning to speak without first thinking about what you want to say. As Mercury continues squares Pluto in Capricorn Sunday afternoon, power struggles could emerge. Try to take the day off, sit back, and relax.  Mercury moves into Taurus on Sunday evening through the end of the month. This supports practical thinking as well as bringing your ideas into form.