A breakup or breakaway Full Moon in Scorpio on Monday brings a death or the end of a situation. It's a complicated Full Moon. The sun in Taurus is aligned with revolutionary Uranus, and that means "expect the unexpected;" that also means the emotional Moon in intensely deep Scorpio is challenged by the "blow everything up" energy of Uranus.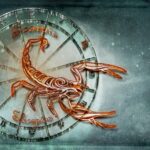 This energy is reinforced on Tuesday as the Moon creates a T square pulling in electrical Uranus, Mercury, and Venus in Taurus energies, along with Saturn in Aquarius. This fixed energy makes it an extremely stubborn time when no one is willing to give an inch. Do all you can to stay out of arguments by putting off meetings and decisions to another day.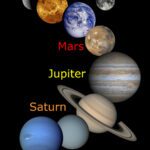 To complicate things further, boundary-setting Saturn in Aquarius is the focal point of a T-Square pattern. This is the feeling of sitting on a three-legged chair that should have four legs. It is a bit tense trying to keep your balance while everything is moving. Avoid "my way or the highway" conversations. Be willing to reassess your emotional needs and values, letting go of that which needs to be released. Be aware that Saturn will not let you do the changes desired as quickly as you like, as there are procedures to follow and a process that must go on.
Pluto turns retrograde on Wednesday until early October. You may not notice that shift as outer planets change directions very slowly. Still, it is not a good time to get obsessive-compulsive over things that don't change at the pace you think they should change. You just cannot force these matters. Have patience that all will work out in the end, whenever that may be.
Take a deep breath because there are pleasant planetary aspects on Thursday and Friday to bring the month of April to a close.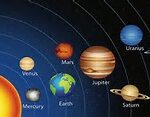 On Thursday, strategic Mercury sextiles Neptune and the Moon squares Neptune, and you are keeping your plans and options a closely guarded secret.
Freedom reigns supreme on Friday, as the Sun conjuncts Uranus, an aspect that is supported by a harmonious lunar trine in next day, which is Saturday, May 1st. May day, a day of flowers and celebration,

Sunday is a strong, empowering, day due to the Moon's conjunction with Pluto as well as an exact trine to Mercury. This is a positive, "I can do it" day, when anything can be tackled. Venus is sextiling Neptune as well, and it's a wonderful time for art, romance, and relaxing with your friends and loved ones.
In May – The full moon on the 26th is both a lunar eclipse in Sagittarius and the biggest super moon of 2021. Mercury turns retrograde in Gemini three days later on the 29th at the same degree it will be for the June 10th Solar Eclipse.