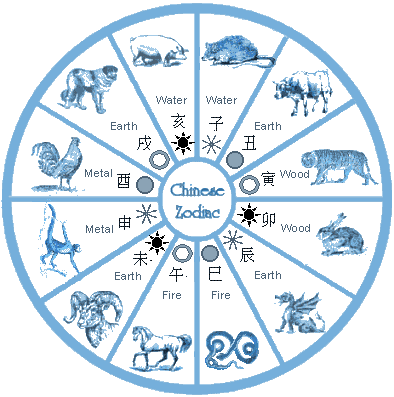 Chinese Astrology

Year of the OX

AFFIRMATION
I am carefree and a risk-taker; I honor and love my uniqueness.

MEDITATION
The Life That Makes All Things New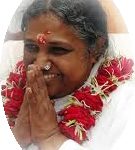 As you accept with patience and surrender the difficulties you encounter throughout life on a daily basis, so will you find flowing into you through the Crown Chakra, a light or life-force which will remove all anxiety and pain, making each day a new experience. This comes to each one of us gently, slowly, as we open ourselves from within to the gifts of Spirit. Occasionally you will become aware of a glow within your heart, or of a light feeling, and you will become aware of the harmony which is shaping your life right now through the power of the Divine.
If you direct the right thoughts to those around you, and begin to put the action of the Law of Love in front of any circumstances you may find yourself in, you will find that these troubles and upsets will gradually smooth themselves out. Events will begin to work more harmoniously for you and you will begin to feel, "God is very good to me." You will begin to realize that within you, as you practice your daily meditations, there is a power building, a feeling of Love, which is helping you actively. This will guide you towards the desired balance of Love, Peace and Harmony within your heart.
This glow within your heart which brings to you such sweet happiness and joy may remain for a few minutes, a few hours, or a few days – and then may disappear. Never fear for slowly this power and gratitude will increase in you. As your life continues, you will experience this renewing energy more often, for you are Ascending up a spiral of light and vibration which will eventually bring you, as a Daughter or Son of God, into the kingdom of eternal light and bliss.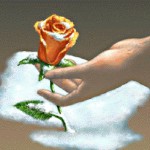 Think of Ammachi, and meditate on the yellow golden rose, the flower of God. You are looking at this rose from afar, as something outside of you. But it is within your heart, as is Amma, always! The petals of this divine rose are slowly opening as you chant your mantras to Amma, opening to receive the golden warmth of sunshine and power from above. There is a light within the heart as well music coming to you from the rose. The light from above and the light from the rose blend as one…as you swoon into the bliss of Divine Love.
Elizabeth Joyce 2007
May God grant me Health, Protection and Guidance.


The Sun has entered the sign of AQUARIUS

Aquarius, you are the Eleventh Sign of the Zodiac. After the establishment and structure of the energies of Capricorn, it is your job to make sure that these structures blend, mix and are flexible with the needs of the people they are meant to serve. In the Northern Hemisphere, yours is the month of the deepest part of winter, which can be most unrelenting. The cold, dry air crackles with electricity. Yet the light of Spring is returning, most perceptibly, along with signs of life, although subtle, which stirs our hopes that Spring will arrive soon. In the Western Zodiac yours is the sign of the Water Bearer, although his jugs were more likely to be filled with air, which is your element. In early Babylonian times your constellation was called the "Giant," suggesting a great being who knows all and sees all. You are likely to be aware of any political situation since you represent group dynamics. You may now value your role as a detached outsider, especially if you feel there is corruption with group leaders. However, you will be completely devoted to a group that fulfills its stated objectives – when the objectives are those you firmly believe in. Your beliefs generally center around the rights of individuals and the advancement of knowledge. You also tend to assert your own individuality, even if it means working against your own interests. (It is said that those with an Aquarian Moon can be very cold and detached.) Your greatest shortcoming is an automatic reaction against any rules, even those that are for your true benefit. Above all, your strong, freedom seeking instincts will force you to stand up for yourself as well as for the rights of others. Used wisely, this drive can serve both yourself and those you influence.

From: Medicine Cards by Sams & Carson, published by Bear & Co.
ANIMAL: THE FOX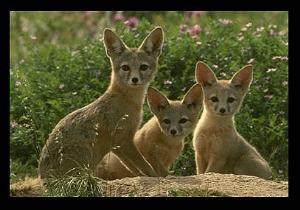 FOX CAMOUFLAGE
FOX
Where are you?
Under the ferns?
Becoming the forest,
So I can learn?
Are you watching,
Invisible to me?
Trying to teach me?
To become a tree?
Reddy the Fox has many allies in the woodlands, including the foliage, which offers protection and much medicine. Fox is seemingly able to vanish admist the lush undergrowth of the forest. This flora is Fox's ally. The ability to meld into one's surroundings and be unnoticed is a powerful gift when one is observing the activities of others.
Another natural gift of Fox is the ability to adapt to winter by changing color, like the chameleon. Its rich, white winter coat allows Fox to blend into the snow when the leaves no longer linger. Fox medicine involves adaptability, cunning, observation, integration and swiftness of thought and action. These traits may include quick decisiveness, and sure-footedness in the physical world.
Fox's ability to be unseen allows it to be the protector of the family unit. If danger arises, Fox is johnny-on-the-spot. Nanih Waiya. Great Spirit in the Choctaw tongue, honors fox with the duty of keeping the family together and safe. This is accomplished through Fox's ability to observe undetected, without making others self-conscious. Fox is always concerned with the safety of family members and is an excellent