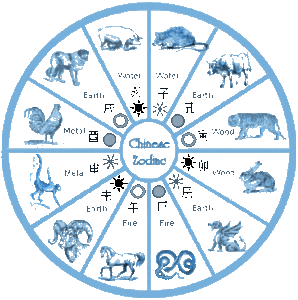 Chinese Astrology

Year of the OX

AFFIRMATION
I am carefree and a risk-taker; I honor and love my uniqueness.

MEDITATION
The Life That Makes All Things New

As you accept with patience and surrender the difficulties you encounter throughout life on a daily basis, so will you find flowing into you through the Crown Chakra, a light or life-force which will remove all anxiety and pain, making each day a new experience. This comes to each one of us gently, slowly, as we open ourselves from within to the gifts of Spirit. Occasionally you will become aware of a glow within your heart, or of a light feeling, and you will become aware of the harmony which is shaping your life right now through the power of the Divine.
If you direct the right thoughts to those around you, and begin to put the action of the Law of Love in front of any circumstances you may find yourself in, you will find that these troubles and upsets will gradually smooth themselves out. Events will begin to work more harmoniously for you and you will begin to feel, "God is very good to me." You will begin to realize that within you, as you practice your daily meditations, there is a power building, a feeling of Love, which is helping you actively. This will guide you towards the desired balance of Love, Peace and Harmony within your heart.
This glow within your heart which brings to you such sweet happiness and joy may remain for a few minutes, a few hours, or a few days – and then may disappear. Never fear for slowly this power and gratitude will increase in you. As your life continues, you will experience this renewing energy more often, for you are Ascending up a spiral of light and vibration which will eventually bring you, as a Daughter or Son of God, into the kingdom of eternal light and bliss.
Think of Ammachi, and meditate on the yellow golden rose, the flower of God. You are looking at this rose from afar, as something outside of you. But it is within your heart, as is Amma, always! The petals of this divine rose are slowly opening as you chant your mantras to Amma, opening to receive the golden warmth of sunshine and power from above. There is a light within the heart as well music coming to you from the rose. The light from above and the light from the rose blend as one…as you swoon into the bliss of Divine Love.
Elizabeth Joyce — 2007
May God grant me Health, Protection and Guidance.


The Sun has entered the sign of AQUARIUS

Aquarius, you are the Eleventh Sign of the Zodiac. After the establishment and structure of the energies of Capricorn, it is your job to make sure that these structures blend, mix and are flexible with the needs of the people they are meant to serve. In the Northern Hemisphere, yours is the month of the deepest part of winter, which can be most unrelenting. The cold, dry air crackles with electricity. Yet the light of Spring is returning, most perceptibly, along with signs of life, although subtle, which stirs our hopes that Spring will arrive soon. In the Western Zodiac yours is the sign of the Water Bearer, although his jugs were more likely to be filled with air, which is your element. In early Babylonian times your constellation was called the "Giant," suggesting a great being who knows all and sees all. You are likely to be aware of any political situation since you represent group dynamics. You may now value your role as a detached outsider, especially if you feel there is corruption with group leaders. However, you will be completely devoted to a group that fulfills its stated objectives – when the objectives are those you firmly believe in. Your beliefs generally center around the rights of individuals and the advancement of knowledge. You also tend to assert your own individuality, even if it means working against your own interests. (It is said that those with an Aquarian Moon can be very cold and detached.) Your greatest shortcoming is an automatic reaction against any rules, even those that are for your true benefit. Above all, your strong, freedom seeking instincts will force you to stand up for yourself as well as for the rights of others. Used wisely, this drive can serve both yourself and those you influence.

From: Medicine Cards by Sams & Carson, published by Bear & Co.
ANIMAL: THE FOX
FOX — CAMOUFLAGE
FOX
Where are you?
Under the ferns?
Becoming the forest,
So I can learn?
Are you watching,
Invisible to me?
Trying to teach me?
To become a tree?
Reddy the Fox has many allies in the woodlands, including the foliage, which offers protection and much medicine. Fox is seemingly able to vanish admist the lush undergrowth of the forest. This flora is Fox's ally. The ability to meld into one's surroundings and be unnoticed is a powerful gift when one is observing the activities of others.
Another natural gift of Fox is the ability to adapt to winter by changing color, like the chameleon. Its rich, white winter coat allows Fox to blend into the snow when the leaves no longer linger. Fox medicine involves adaptability, cunning, observation, integration and swiftness of thought and action. These traits may include quick decisiveness, and sure-footedness in the physical world.
Fox's ability to be unseen allows it to be the protector of the family unit. If danger arises, Fox is johnny-on-the-spot. Nanih Waiya. Great Spirit in the Choctaw tongue, honors fox with the duty of keeping the family together and safe. This is accomplished through Fox's ability to observe undetected, without making others self-conscious. Fox is always concerned with the safety of family members and is an excellent talisman for those traveling far afield.
Fox has chosen to share his energy with us throughout the month of November 2018, so take this as a sign for you to become like the wind, which is unseen yet it is able to weave into and through any location or situation. and you would be wise to observe the acts of others rather than their words at this time. Use your cunning nature in a positive way; keep silent about who and what and why you are observing. In learning the art of camouflage, you need to test your abilities to pull this off.
One test exercise that may be helpful to you is deciding to be invisible. In doing this exercise, you might try to visualize your body as a part of your surroundings, full of the colors of the location you are in. See in your mind's eye yourself moving with stealth and grace, unheeded by others. If you do it right, it works! You can leave a party unnoticed or become as unobtrusive as a piece of furniture, watching the developing drama of the subjects you are studying.
While learning from Fox, you might also gain confidence in your ability to know instantly what will happen next. After observing for awhile, you will become aware of a certain predictability in given situations and be able to quickly make your move. Fox medicine teaches the art of Oneness through its understanding of camouflage. This applies on all levels, from rocks to God. With Fox medicine, you are being asked to see all types of uses for oneness.
Much like the clowns at the rodeo, Fox can keep the raging bull from stampeding a friend or family member. Fox can use silly tactics as a brilliant camouflage move. No one could guess the sly power behind such ingenious maneuvers.
CRYSTAL: AMETHYST and CITRINE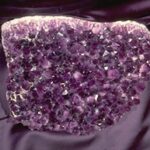 Amethyst:   A variety of quartz which brings to you spiritual awareness. Strengthens the endocrine and immune systems. Enhances right brain activity, helps memory and activates the pineal and pituitary glands. A powerful blood cleanser and energizer. Helps with mental disorders and creates a veil of protection. Physical representative of the Violet Ray of alchemy and transformation. Cuts through illusion. Enhances your psychic abilities and is excellent to use while meditating. Aids in your channeling abilities. Amethyst is calming, strong, protective and aids with healing. Brings Divine Love, inspiration, and strengthens intuition and telepathy.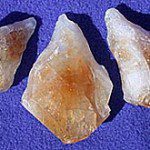 Citirine:  Another variety of quartz.  Good for the kidneys, colon, liver, gallbladder, digestive tract, heart. Helps with tissue regeneration so is excellent to use after any type of surgery. Detoxifies the system. Enhances the body's healing energies and diminishes any self-destructive tendencies.  Helps with depression. Creates a powerful alignment to your Blessed Higher Self and Intuitive Guides.  Brings lightheartedness, cheerfulness, joy and faith. Warning – this stone may attract abundance to you!

RUNE of the Month – Tiw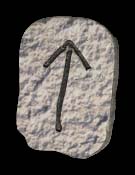 Tiw—WARRIOR

The Sky God
This is the Rune of termination and new beginnings, as the year opens with January  2016. The Rune, Strength, indicates that this will be a time when you realize the life you have been living has been outgrown in its form, and so must die out to allow a new energy, bringing in a new birth, with a new form. Uruz is a Rune of passage and, as such, is a part of the cycle of Self-Transformation.

Positive growth and change, however, may involve passage into darkness as a part of the cycle of perpetual renewal. As in Nature, the progression consists of five parts: death, decay, gestation, germination, rebirth. Events occurring now may well prompt you to undergo a death within yourself. Since self-change is never coerced – as we are always free to resist – remain mindful that the new form, the new life, is always greater than the old.
Prepare then, for opportunity disguised as a loss. It could involve the loss of someone or something to which there is an intense emotional bond, and through which you are living a part of your life, a part that must now be retrieved so you can live it out for yourself. Now, in some way, that bond is being severed, a relationship radically changed, a death experienced. Seek among the ashes and discover a new perspective and a new birth.
The original meaning for this rune was the wild ox. When the wild ox was domesticated, a nearly impossible task, it could transport heavy loads. Learn to adapt yourself to the demands of such a creative time. Firm principles attach to this Rune, and at the same time humility is called for since in order to rule you must learn how to serve.  Write down some important changes that need to be made, and make them your New Year's resolutions, then stick by them. For February 2016, will put you on notice that your Soul and the Universe will support the new growth.

Don't be afraid to make the leap or take the chance.


2021 is the Year of the Ox according to Chinese zodiac. This is a Year of Metal Ox, starting from Feb. 12, 2021 (Chinese New Year) and lasting to Jan. 31, 2022. Ox is the second in the 12-year cycle of the Chinese zodiac sign. Years of the Ox include 1913, 1925, 1937, 1949, 1961, 1973, 1985, 1997, 2009, 2021, 2033…
Oxen used to be capable farming tools in an agricultural society, which attach to the symbol of diligence, persistence, and honesty. In Chinese culture, Ox is a faithful friend that made great contributions to the development of the society. Like the ox, people born in the Year of the Ox are industrious, cautious, hold their faith firmly, and always glad to offer help.
It is said that Ox ranks the second among the Chinese zodiacs because it helped the Rat but was later tricked by it. The myth goes that the Jade Emperor declared the order of zodiac signs would be based on the arrival orders of 12 animals. Ox could have arrived the first but it kindly gave a ride to Rat. However, when arriving, Rat just jumped to the terminus ahead of Ox, and thus Ox lost the first place
Earthly Branch of Birth Year: Chou
Wu Xing (The Five Elements): Tu (Earth)
Yin Yang: Yin
This has always been the section for Healing Requests. Through the power of group prayers, healing take place spontaneously. You can be of help to many others, as well as your loved ones, with one minute of silence at 7:30 pm EST every Sunday evening anywhere in the world. With a prayer for the recovery of health, universal energy is sent out to any and all who send in their prayer request. What is needed is the name and birth date of the ill person, along with a diagnosis, if possible. What are you asking to be lifted? When you place your request in the Healing Circle of Light—located in our Prayer Room, – know that as soon as you make your Prayer request and Healing request – you will begin to see positive results!
(We have had thousands of responses. Keep the Prayers going for all concerned!)

STARGAZING FOR AQUARIUS 2021
Discover the secrets of your Astrological Sun Sign, Moon Sign direction.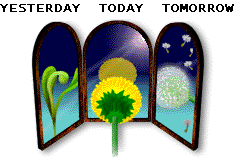 AQUARIUS
The February 11th New Moon in Aquarius brings a perfect time to carve out some personal space for you within the collective consciousness. Venus and Jupiter join in, bursting with love, peace, and harmony, just in time to ring in the Chinese new Year of the Ox.
The February 27th Full Moon in Virgo brings a strong aspect that embraces the positive side of transformative change by creating the promise of a hopeful, stable future, at least by those who fall in line and play the game. It's not a good week for those who are independent or go their own way. The T square involved creates a divide between the group, the leader, and the individual.
Mercury retrogrades January 30th through February  21st, 2021
The Chinese Year of the Wood Ox begins on February 12th

AQUARIUS: Polarity: Masculine   Sign: Fixed   Element: Air
Planetary Rule: 11th House/Uranus  Body: Calves, Ankles

FOCUS: I cherish my uniqueness.

THE PERSONAL SIGNS

Aries (3/21 – 4/20)
February brings a warning of unplanned expenses and unsettling investments. Valentine's Day can bring in upsets and emotional concerns. You may be examining old, emotional wounds, searching for answers, addressing where you're stuck, while learning to let go of the past.
Taurus (4/21-5/21)
February brings you the confidence to put in a bid for an opportunity to showcase your talents. The New Moon on the 11th shines on your business and personal connections; there is a promise of romance with the right partner. Funds may be allocated for some personal expenses once Mercury goes direct on the 20th. Order your credit report and keep up with your credit standing.
Gemini (5/21-6/20)
February brings boredom and difficulty getting into a smooth routine. Make plans for a Valentine getaway, and keep mum about a gift surprise. You'll get the go ahead with your job plans once Mercury goes direct on the 20th. Look for a raise after the 21st for your stellar accomplishment of details at work. Avoid evasive tactics when briefing authorities or your credibility will suffer at month's end.

Cancer (6/21-7/22)
In February, mid-winter demands put you in the mood for a vacation at Valentine's Day. Friends may invite you to join them at an enjoyable event. Singing documents without reading the fine print could become troublesome at the Full Moon on the 27th. Stall until you can get all the information you need.
Leo (7/23-8/22)
As February opens, harmony is in the air as you scramble to look at contracts and review terms of agreement. It's time to give thought to promises you made to others and begin to fulfill them. Collaborative efforts pay off, allowing you to savor compliments that acknowledge successfulness of the interactions of your group. Your involvement with medical and legal authorities identify solutions and put you at ease about ongoing concerns.
Virgo (8/23-9/22)
February opens with your focus on personal and work related relationships. Romance is in the air as you are feeling romantic about Valentine's Day a bit early in the month.  It's the perfect time for splurging on dinner and perhaps the theater, or a great Netflix show at home. Your boss may create a business standoff around the 20th when Mercury comes out of retrograde. Finances could be at the core of the friction.

Libra (9/23-10/22)
You're feeling upbeat as February opens. Why not plan a trip or get away with your significant other. This could help chase away any phantoms of overwork you've had in the last six months. If not then throw a party; have mouth-watering food and some good games everyone can join in on. That will bash your winter blues. Sleep in on the Full Moon at month's end. You're exhausted from having to deal with your messages from long-distance.
Scorpio (10/ 23-11/22)
In February you focus on matters regarding professional undertakings in groups and organizations. If you're asked to join a new group, examine the time commitment carefully to make sure it will fit into your schedule. Audits or legal reviews produce unexpected queries at the Virgo Full Moon. Plan to work through the weekend to locate documentation and work quietly to produce supporting data.

Sagittarius (11/23-12/21)
February brings you energy to burn as the air signs dominance stimulates your creative thinking process and the stifled momentum of the past few weeks disappear and you promote new ideas. Groups and professional organizations show an interest in your proposals. Get a feel for their interest and the progress of their accomplishing the goals. Offer suggestions when necessary. A new position may be on the horizon for you, Aquarius.

Capricorn (12/22-1/19)
Worries relating to the expenses last month lift in February as you pay off the unacceptable balances on your credit cards. Schedule your check-up and medical tests and cover any concerns with your physician, no matter how you're feeling on appointment day. Sharp words with your partner over family issues on the 27th curbs any romantic notions. Apologize if you've been persnickety.
Aquarius (1/20-2/18)
February brings a passion for managing your priorities. Mercury in your sign highlights stimulating conversations, provocative debates, and excellent feedback, despite the planet being retrograde. Score a win on Valentine's Day, with Venus in your sign. It's a perfect day for hosting a party, or gathering for a social event. There's a tempest in the teapot on the Full Moon in Virgo at month's end. The dialogue focuses on bad habits, rude behavior, and missed deadlines among family members.

Pisces (2/19-3/20)
The New Moon on February 11th brings several planets into your Twelfth House, giving your mind a workout and your Soul an awakening of consciousness. Spend quiet time focusing on showcasing your talent. The Valentine's Day Moon is in romantic Pisces. Whip up a fantastic meal for your lover, making the dessert a spray of hugs, kisses, and caresses. Your financial pictures paints a positive outlook for stability. Excited about the flow of ideas flowing through you, you're ready to bring them to the highest bidder among the powers that be. The pace picks up after the 21st when the Sun moves into Pisces. You know you have some exciting and fulfilling moments ahead over the next few months.
©2021 Visions of Reality
All Rights Reserved