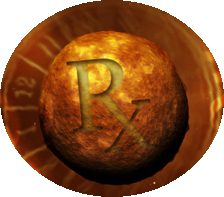 There are two big things to talk about this month. Mercury will be retrograde in Sagittarius from December 2/3 to the 22nd. This communications breakdown cycle calls for adaptability, especially in your upcoming holiday travel plans. It is also good to do some behind the scenes preparation for future projects.Be sure to re-confirm all travel reservations. This is the year when you may not be able to get "just the right gift," unless you shopped in November. Perhaps is just won't fit, or isn't right and will have to be returned. The exchange days right after Christmas will be very busy, if not next to impossible. It's best to was and make the exchange just after the New Year.

Mercury is retrograde over an energetic point called Galactic Center, the black hole at the center of the Milky Way Galaxy. This represents something desired in the future, as well as aliens from throughout the Universe and scientific discoveries.
 "Long term goal" Saturn also travels over this point from late November into early December. A possible meaning for this uncommon alignment is that it is time ta align yourself with a higher purpose for the New Year. Sagittarius always takes the high road and makes big plans. Perhaps it is time to teach something new, travel or publish.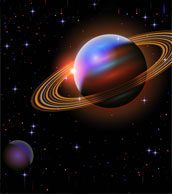 The second big event of the month is Saturn moving into Capricorn for two years beginning on December 19th. This involves the very structure of your life. In the world, it has to do with taxes, infrastructure, corporations, government, boundaries, prejudice and the law.
On the personal level, it is time to step into your wise elder authority figure. (Saturn represents the hand of the Father.) Take responsibility for something larger than your personal self. Establish healthy boundaries and be willing to restructure the core foundation of your life. If you are a Capricorn or have a Capricorn rising, it is best to get your 2018 reading with Elizabeth Joyce so you can plan for what's ahead.
Winter Solstice on the 21st is under a social and friendly Aquarius moon.That's good because Aquarius is calm and neutral. Since Saturn changes signs just before this year's solstice, it promises to pack some kind of a punch.
At the winter solstice, the Sun's path has reached its southernmost position. The next day, the path will advance northward. However, a few days before and after the winter solstice, the change is so slight that the Sun's path seems to stay the same, or stand still. The Sun is directly overhead at "high-noon" on Winter Solstice at the latitude called the Tropic of Capricorn.
Some winter solstice rituals include lighting the Yule log and the ringing of bells. The feast associated with the winter solstice includes the favorite foods of the family with a cake or pie with a sun image on it to represent the rising of the sun out of darkness.
Saturn in Capricorn brings us the results of decisions made recently as well as decades ago.  In the same way, today's decisions, whether left or right, good or bad, will manifest decades from now. We are about to enter the "terrible twenties" and the healing thirties and forties, much like the 20th Century endured. Not only will the weather be crazier and colder, but there will be food, medical, and comfort shortages as well.
What can we do as people today?  Educate ourselves, believe in ourselves.  begin your meditation practice and rely on that which comes from within.  Let go of thinking that someone other than your self will make your life better.  Let go of thinking that an elected official controls the quality of your own life. In the next ten years you will see thousands of people moving "off the grid" and living a more simple life closer to the Earth.
Allow yourself to entertain the real idea that there may be more to life than just a physical existence.  Ask the spiritual world to come forth for the purpose of helping.  Entertain the idea that Spirit is "a better friend" to us than we've imagined. Spirit is willing to give the very best energy to help those who welcome the energies in.  Set up your meditation practice as a gift to yourself this Holiday Season. Remember, Spiritual help that goes unused or untried, accomplishes nothing.  Spiritual help only becomes practical – only works in helping us with our lives on the Earth – if it is practiced and put to practical use in our lives – by applying our Spiritual principles to the different parts of our everyday lives for the goodwill and benefit of others and ourselves. This is true balance. Who could ever imagine the Divine messages and guidance given to each individual who walks with their personal Divine connection? The healing, comfort. and peace it brigs? This is a huge step towards World Peace.
The Moon is in talkative Gemini for New Year's Eve, making for parties, fun gatherings, and sharing your ideas. Just don't believe everything you hear! We are moving into a stronger, serious atmosphere over the next two years. Many changes and realignments await us, some will not be easy. Enjoy your New Year's eve.
HAPPY NEW YEAR – 2018