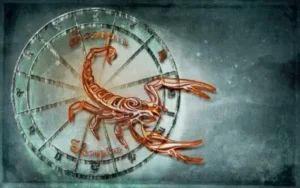 This Scorpio New Moon has extra added emotional intensity. It is aligned with aggressive Mars and the dwarf planet Ceres. She was good at commerce and healing traits that will help the raw energy of Mars.
A Scorpio Moon is great for research and deep level detective work. It brings out the hidden truth! It also helps you see who if full of baloney. If you are willing to go to that emotionally vulnerable place within, you can heal and release old wounds and take your relationships to a deeper level.
However, Mercury, in Sagittarius, is fairly close to this New Moon, and that can lead to foot-in-mouth disease. So stop and think before you speak or send out that sarcastic or cynical email. Open to big ideas, but pay attention to any self-defeating beliefs or behaviors that get in the way.
Hidden secrets and power plays can rise to the surface, and surround the earth with light to mitigate shooters, be it at war or in shopping malls. That goes for "my way or the highway" attitudes, be it at home or in Congress.
Every planetary combination has a positive and a negative use. Hold people in the light to help them heal and to make good choices.
The New Moon occurs early morning. Monday, Nov. 13th,  in Scorpio. This potent New Moon is conjunct Mars – and Uranus is exactly opposing the New Moon. This represents unexpected events that will surprise and shock everyone. Be careful and stay away from crowds during this week. The Moon will enter Scorpio around 9:00 AM, bringing a new awareness to the light. What could that be?  Possibly a desire for love, peace and harmony?