This promises to be a difficult week with Mercury going retrograde along with three squares and an opposition.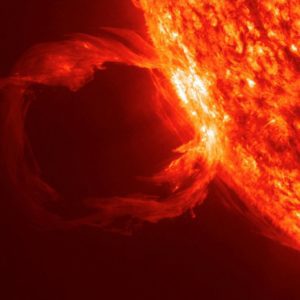 Monday is a good day to communicate in relationships, but hold off on "carved in stone" decisions because Mercury is turning retrograde tomorrow October 13th-November 3rd (Election Day). The last time Mercury ended his retrograde cycle on Election Day was the Bush-Gore election that went to the Supreme Court. Please hold the good thought for fair and accurate elections minus the deception and drama.
The retrograde cycle starts in Scorpio to help you go to deeper emotional levels for healing and deeper connections in your relationships. On the 27th, Mercury backs into Libra to help review relationships Be careful with your conversations.
The once a year Sun, Mars opposition is Tuesday, October 13th along with Mercury turning retrograde. This generates disagreements, hostility and adversity. Mars is closest to the earth at this time, and at its most competitive. This is demonstrated with all of the political shenanigans going on, especially around the Supreme Court appointment.
Mercury retrogrades that evening and because it's in Scorpio, conversations will revolve around reviewing past hurts. Along with that comes mud-slinging, negative campaign statements and ads, misunderstandings, and lots of nastiness and hurtful sarcasm.
More negativity comes on Thursday, October 15th, with a Sun/Pluto square combined with ego conflicts, crisis, and destructive behavior.
Thankfully the New Moon in Libra on Friday, October 16th  is a highly charged New Moon; it's opposed by Mars moving retrograde in Aries, and making a serious challenge to Jupiter, Saturn and Pluto in Capricorn. This creates an abundance of planets in action signs, and they all want attention simultaneously in different directions. The New Moon in peaceful Libra will go a long way to counteract some of these conflicts. It transmits a double Sun-Moon blast of energy, offering you the best chance of the year to strike a balance in business and personal relationships, as well as legal matters.
You can be assertive, yet diplomatic. You can be open to new ideas, yet practical. You can share in relationships, but not lose yourself in the process. A sacred Sabian Symbol for this new moon is: A butterfly with a third wing on its left side. Meditate on this for personal meaning. A butterfly is a symbol of transformation; it represents "The ability to develop, for inner strengthening, new modes of response to basic life situations; Extra color along with feminine softness."
Given the challenges in the world, it is important to raise consciousness above the 3rd Dimensional level of thinking that created the problems in this transforming cosmic dance.
Saturday supports deeper level conversations and projects that require your solitary focus.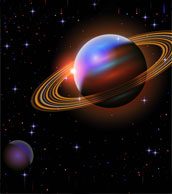 Sunday brings a dip in energies with the Sun/Saturn square; delays, tests, and challenges. The challenges are early in the morning and late in the evening with the rest of the day holding favorable, but quick, emotional aspects. Sunday will be a difficult day to get things going. Take a deep breath, don't force issues and know the difference between what is real and what is illusion. Take a tip from the Libra Moon and use moderation in all things.