Newsletter – PISCES 2019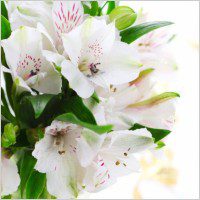 AFFIRMATION
Knowledge is found within as I meditate and pray for my personal life answers.
MEDITATION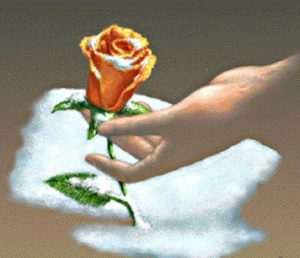 Now withdraw into the rose center of your heart. Meditate on the perfect rose. The rose of twelve petals lies at the temple of your heart. It's petals are opening to the Sun – every petal gleaming and glowing with the light. There is an ineffable Light in the heart of the rose.
Become enfolded within these petals, in a soft pearly light. You are within the temple of the rose, the Sun pours down into the heart with its glowing Amber Light—opening up the doorway to all empowering, unconditional Love. You are a part of this radiance and one with all of humanity, within the heart of the ROSE.
Allow the Light from the Masters show you how to live divinely and to rise above the dualities of this world and find peace within. Become a giver of peace and love to others. By dwelling on these higher energies and striving to emulate the qualities expressed, you will open your heart to absorb more deeply the Spirit manifested in all God-united souls. Let the strength that upholds the Universe fill your being with Light, joy, and everlasting love. Smell the fragrance emitting from the center of the rose and allow yourself to become Light with the radiance of the Universe.
May God grant me Health, Protection, and Guidance.

The Sun has entered PISCES

The sign of PISCES in March, 2019, reminds us of the entwined Fish, two spiritual energies becoming paramount, faith and compassion. Faith is the magical elixir that can vanquish hesitation, paralyzing anxiety and qualms. It can transfigure your life, offering increased psychic sensitivity, universal love and divine enlightenment. Compassion is essential now that you are in the final phase of the zodiac journey. Altruism must take precedence over egotism as empathy for all of humanity replaces individual pride and competitive tendencies. Understanding, as a broad comprehension of life's mysteries, is the special gift of every Pisces. No matter what sign of the twelve you may be, this month can make you an imaginative visionary with the mastery to benefit others in a variety of ways.
(This information goes for PISCES Sun Sign – Moon Sign
as well as the Rising Sign.)
From: Medicine Cards by Sams & Carson, published by Bear & Co.
ANIMAL: THE SKUNK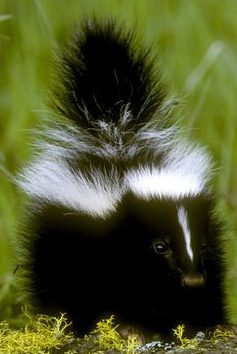 Skunk — Reputation
SKUNK Tell me the story So I will know it well, Of how to attract, And how to repel.
Skunk medicine! Go ahead and laugh. This fury little animal has a reputation that contains a great deal of power. Due to its distinctive behavior, humans give this tiny, smelly creature a wide berth. The keyword here is respect.
Unlike other predatory animals, Skunk does not threaten your life but threatens your senses. You know this to be true if you have ever been in the vicinity of its spray. In observing the habit patterns of skunk, it is easy to notice the playfulness and nonchalance of its natural behavior. The "I dare you" attitude of this four-legged creature commands you, as the observer, to respect its space and mere reputation alone.
Skunk is teaching you that by walking your walk and talking your talk, with respect for yourself, you will create a position of strength and honored reputation. The carriage of your body relates to others of what you think about yourself. There is no need to bully, aggravate, torment, or overpower other people or things when your sense of "self" is intact. As with Skunk, the resonate field of energy around your body is relayed through the senses. Self-esteem permeates the body's energy, and is instantly recognized on an extrasensory level by others.
Learn to assert, without ego, who you are. Respect will follow. Your self-respect attitude will repel those who are not of like mind, and yet attract those who choose the same pathway. As the odor of the skunk attracts others of its kind, it repels anyone who will not respect its space.
Skunk medicine people have the ability to attract others, and they are very charismatic. At the same time, the other side of their natural power is to repel those who seek to take energy from them without recycling the gifts they have taken.
Skunk medicine people also know how to use the energy flow to attract a lover. Some people call this sexual magic, as it is akin to the musk scent that animals excrete to attract a mate. It can be dangerous to leak sexual energy if you are not looking for a mate. It puts you into a games position that may feed your ego but not reflect how others feel about you. If you are attracting others who have an interest in you, then you are in fact saying, "I am available." This will only cause hard feelings when the "truth" comes out. It also leaks energy that you could have used in a more constructive way.
When using Skunk medicine, it is best to learn how to handle energy flows. Modern psychologists call this "body language." In tribal teachings, this is your personal medicine which you are revealing to others. Use your medicine well, and know that you are known by your reputation. How you use your energy will attract either honor or disgrace. You may want to examine what energy you are putting out that has created your present situation.
In March, 2019, you are being asked to notice the kinds of people who are attracted to you. If they emulate favorable characteristics, have enough self-esteem to recognize those characteristics within yourself. Walk tall and be proud of the accomplishments you have made. Bear in mind that what you believe about yourself is your ultimate protection. Project your self-respect!
 AQUAMARINE —  A variety of beryl. Calms the nerves, reduces fluid retentions, strengthens kidneys, liver, spleen, thyroid. Purifies the body. Enhances calmness of mind, aids creative self-expression. Brings physical/mental/emotional balance. Helps to banish fears and phobias. Excellent for meditation, inspiration, peace, calmness, love.
 JASPER —  A variety of chalcedony. Strengthens liver, gallbladder, bladder. Powerful healer. Main impact is on the physical body. Represents our earth element. Works with the Chakras and adjusting our attitude, according to the color of the Jasper stone.
RUNE of the Month – Othila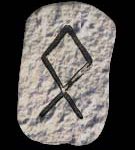 Othila—RETREAT
Separation—Inheritance
Othila represents real property, acquisition and benefits. It seems strange to say, but the benefits you receive, the inheritance, may be derived from something you must give up. This can be particularly difficult when that which you are called upon to give up or abandon is part of your background and your cultural inheritance. For then you must look closely at what, until now, you have proudly claimed as your birthright. Whether it is your attachment to your position in society, to the work you do,or even the beliefs about your own nature, the separation called for now will free you to become more truly who you are.
Othila is the Rune of the separating of paths. Old skins must be shed, outmoded relationships discarded. This Rune has appeared in the Pisces energies for March 2019, advises us that a peeling away is now called for. This is the Rune of radical service!
The proper action here is submission, and, quite probably, retreat. Retreat in the sense of reserve in your conduct; for knowing when to leave may be the smartest thing that anyone can learn. Know when to retreat and have the firmness of character to carry it out.
Take pains not to be mechanical or unaware of what is happening around you. This is not a time to be bound by old conditions and old authority. When going through changes, release and letting go, ask yourself what feels right for you and act according to the Light you possess now in your life. Because you may be called upon to undertake a radical departure from the old ways, total honesty is required. Otherwise, through negligence or refusal to see clearly, you may cause pain to others, or damage to yourself.
Not rigidity but flow is the proper attitude at this time. And yet you must wait for the Universe to act. Othila – the March 2019 Rune – reminds us that we do without doing, and everything gets done.
Don't be afraid to make the leap or take the chance.

WEEKLY WORLD-WIDE MEDITATION
This has always been the section for Healing Requests. Through the power of group prayers, healing take place spontaneously. You can be of help to many others, as well as your loved ones, with one minute of silence at 7:30 pm EST every Sunday evening anywhere in the world. With a prayer for the recovery of health, universal energy is sent out to any and all who send in their prayer request. What is needed is the name and birth date of the ill person, along with a diagnosis, if possible. What are you asking to be lifted? When you place your request in the Healing Circle of Light—located in our Prayer Room, – know that as soon as you make your Prayer request and Healing request – you will begin to see positive results!
(We have had thousands of responses. Keep the Prayers going for all concerned!)
STARGAZING FOR PISCES 2019
Discover the secrets of your Astrological Sun Sign, Moon Sign and Rising Sign
and read them all together, for monthly guidance and direction.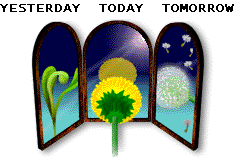 PISCES
The March 6th New Moon in Pisces brings a conjunction of timing as Uranus enters Taurus on the same day as the New Moon. Taurus represents finances and money while Pisces represents deep emotions and forgiveness. This combination signals an economic and revolution that will influence the world global markets through 2030.
The March 20th Full Moon in Libra brings us another conjunction of timing as the Sun enters Aries on the Spring Equinox. This is a Super Moon at 0 degrees Libra and is a good time to go within, meditate and contact your unconscious to help bring business and relationship issues to a good conclusion.
Mercury is Retrograde between March 5th and March 28th, 2019
PISCES; Polarity: Feminine  Sign:Mutable   Element: Water  Colors:  white, violet
Planetary Rule: 12th House/Fishes   Body: Feet
FOCUS: I am an idealistic visionary with compassion. I see clearly first and then make my decisions, following my inner direction.

THE PERSONAL SIGNS

Aries (3/21 – 4/20)
Things lighten up a bit on March 2nd and that bit of breathing room recharges your energies. On March 6th Uranus moves into Taurus, and everything starts to vibrate and intensify. You are unprepared for your feelings of approaching disaster. With Mercury retrograde most of the month March is a time for restraint, reflection as well as self-imposed timeouts. In April Mars moves into Gemini and you feel released from prison.
Taurus (4/21-5/21)
A major turning point looms in front of you as Uranus moves into Taurus on the 6th. Instead of casting everything in concrete, realize that your world needs a bit of shaking up. Your equilibrium takes a hit and you feel like you're bouncing around like a ping-pong ball. Use the Mercury retrograde period (March 5th to 28th) to do some real soul searching. Remember, being combative won't solve any issues.
Gemini (5/21-6/20)
The combination of Mercury going retrograde on the 5th and Uranus moving into Taurus on the 6th knocks you off balance and takes you into unfamiliar territory. You are overwhelmed, so accept that what's happening isn't intended to make sense. Hang in there. You'll be just fine. Everything around you seem like you're in a foreign country and you don't know how to navigate. Just take a deep breath and don't hit the panic button. If you try to make any decisions, you could precipitate a crisis that you just don't need. Life seems like a jigsaw puzzle so turn inward. That's where your feelings of security are hidden.

Cancer (6/21-7/22)
As March opens the changes going on inside of you feel like an internal earthquake. Just realize that everything is not a life-death decision. As you try to release the pressure, you need to be careful not to act like a five-year old. Find a creative, physical way to release this energy. A new path opens up unexpectedly, leading you to take stock of commitments and plans you thought you'd never change or abandon. You find yourself examining everything. March brings a shocking insight and you are ready to turn your life upside down to create a new start.
Leo (7/23-8/22)
As Uranus moves into Taurus on March 6th you feel like you want to crawl out of your skin. Your new reality is questioning your purpose, status, and what you truly value. Instead of thinking that you don't need any help, reach out to family and loved ones for support. You may be feeling smothered and you cannot allow your pride to interfere with getting the support that you readily give to others. Nothing makes any sense to you at this time, so step back, observe, knowing that this is a seven-year process of overhauling major facets in your life. The only thing required of you is the knowing that, "I am safe, it's only change."
Virgo (8/23-9/22)
You sense that change is in the wind as Uranus enters Taurus on March 6th. Of course you are still trying to keep everything at a standstill because of "the Devil you know," so you know what to expect. Virgo, resistance is futile. Uranus is bringing you a new set of opportunities for your personal and materialistic growth. Take the risk! Step back from the hasty assumption that relationships are confusing and such a bother. Realize that there are things to be done to recalibrate before you can repair matters and move forward. It's major clean up time with your career, future success, relationships as well as finances. Follow your hunches and not your logic, Virgo.

Libra (9/23-10/22)
As March opens you are filled with practical ways you can put your whacky ideas into practice. Before getting carried away, think them through during the Mercury retrograde period (March 5th to 28th) a few more times. Choose which ones have the most potential so you're not running around in different directions and can focus. You like people, but be sure not to allow them to use you as a doormat. Workplace stress is unending because of arguing and bickering over the past year. Don't take sides! Don't be passive-aggressive; you need to confront people and say what you feel. Otherwise it could get messy.
Scorpio (10/ 23-11/22)
Life takes a lighter tone in March ending the ever-emotional turmoil of February. It's like you've come out of a trance you didn't know you were in. Don't apologize, just spend time with those who you feel you may have slighted or hurt. March doesn't hold any major issues to deal with, but keep an eye on your spending. No matter how good it looks, don't act in haste and repent in leisure.

Sagittarius (11/23-12/21)
March brings a tremendous need to retreat from the hustle and bustle that's been percolating in your life. You need downtime to reflect and consider everything that's been going on in your life. This may not be your favorite thing to do, but it needs to be done. Patience and tolerance are in short supply now, Sag. It's best to spend a lot of time with yourself and people with whom you can have an intelligent conversation with. There are big changes with your career, success, and money. Take a deep breath and see how much this chance means to you. Your life is shifting in some mind-altering, life-altering ways.

Capricorn (12/22-1/19)
You hate retracing steps in your life because then you feel you're moving backwards. However, when Uranus moves into Taurus on the 6th sudden inspiration shifts a project from good to remarkable. During the Mercury retrograde period, it's time to reevaluate how much you are worth and revamp exactly what you expect in remuneration. This requires a full assessment of what you contribute to your job. Make sure you acknowledge everything you do so you recognize all that you bring to the table. Then hold your fire. It's not quite time to ask for that raise.
Aquarius (1/20-2/18)
The gloves come off as Uranus enters Taurus on March 6th, Aquarius. You're not impressed with the push into gears of a new seven-year rollercoaster ride. So you do what you do; dig in your heels on sheer principle. All right, go ahead. This may make you feel that you have choices but in this case the choice to be made is when to stop fighting the inevitable. Prepare to meet some interesting people who bring positive potential and new beginnings. One of them will become a significant friendship.

Pisces (2/19-3/20)
March brings awareness that your conscious mind appears to have left town without you and you wonder if you can get anything accomplished. While Mercury is retrograde, tune into your excellent intuition to guide you through this period of reframing, recalibrating, and refreshing plans that you are working on. This will lead to a major breakthrough in solving issues before they rear their ugly heads. The only thing interesting are the plans moving around in your head. Of course, this is a natural state for you, Pisces. Your body may be present around others, but not your consciousness. Make sure you take care of the necessary checks and balances that ensure you are taking care of the practical details in your life, like paying bills, eating, and sleeping.
©2019 Visions of Reality
All Rights Reserved