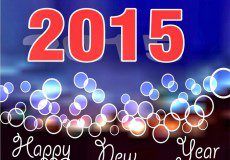 Expect big changes in 2015 both on a personal level as well as with worldwide events.
 2015 Mantra — Expect the unexpected – sudden – fast – and life-changing
 Expect brilliant breakthroughs with technology — volcanic eruptions — great snow in Alaska and the North Pole areas — the Market is up through Spring and a worldwide celebration comes as we possibly reach peace agreements in Israel.
I am changing my on-line magazine "Psychic Visions Plus" as well as my website. You must sign up for the magazine to read my list of predictions.Other topics include – monthly Numerology, Angels, the monthly Tarot for each zodiac sign, monthly astrology and the Metaphysical Corner. I am adding a page from the public – comments and personal healing/success stories.

Click the button below to subscribe to Psychic Visions Plus:
Hopefully all of the magazine changes will be in place by February. Wishing everyone a wonderful and loving Holiday and prosperous New Year.