The alternative digital currency, Bitcoin, will crash due to a virus that affects the algorithm. Somebody makes out like a bandit.

Ebola will spread and its origin questioned. Parts of new York City and New Jersey may be quarantined.
Civil unrest is coming in 2015 — and it won't be pretty. Schools close, big companies have layoffs, there will be medical insurance problems, and Obama gets cited for breaking and ignoring the US Constitution. Food lines and unheard of unemployment bring city demonstrations and a march on Washington DC.
I see several fires in Detroit and Chicago, perhaps from demonstrations and unrest; a tornado along the Texas panhandle that goes deep into Oklahoma, and snow in Southern Florida. The weather gets crazy out there.
Expect a major quake in British Columbia, with landslides and flooding. Then Eastern Canada (Ontario and Quebec) will get a taste of the quaking earth below. In 2015 Canada could experience the largest quake in decades. (If not before)

There is attention in the great lakes area of the country as eyes are on two men (Republican) to run for President in 2016. Perhaps one from Michigan and one from Wisconsin. Anybody hear of Brian Sandoval – Governor of Nevada – watch as his star begins to rise.

Interest rates and mortgage rates begin to skyrocket in 2015. The price of Gold goes up again.

Tragedy surrounding long-time actor Michael Douglas seen, which could be an accident or illness. I believe the Douglass' will divorce in 2015.
Justin Beaver experiences more drinking, drugs, and driving problems.
Betty White becomes very ill at the end of the year.

OCTOBER 2014
October – October – Mercury is retrograde through the 25th. Expect delays, lost luggage, missed appointments, and things generally slowing down.
The mid-term election is coming in early November (the 4th) and it could be a mixed bag. The Republicans may hang on to the House, and the Democrats may not keep the Senate. Some states may need a recount. It seems that both parties cannot be trusted, but especially the Republicans. They need some fresh blood. (REPUBLICANS TOOK BOTH AT THE VERY LAST MINUTE)

Expect a stormy Halloween and snow for Thanksgiving in many areas. Possible hurricanes in the Gulf of Mexico and the New England Coast the last half of this month and/or early November.
The Stock Market will begin to fall – as predicted in January. Sad news about Germany's financial problems will hit hard. May fall to 14-13,000's. It seems that machines and robots are replacing the work force.As we grow in technology – we need to grow with new jobs – we have become a country for information. Our children need to learn how to read and assimilate information in a different way to become productive. Get them off the internet games!
Kate will have her girl – as predicted last year.
The Clooney's go into politics. In May of 2013 – I had predicted George Clooney would marry and then run for office – like the Senate or Congress. People laughed at me – ah, but who's got the last laugh?

SEPTEMBER 2014
Sadly, we will see the demise of Joan Rivers and possibly Betty White as well. This is the time for a Hollywood focus, and many strange stories will be coming out into the open over the next few months. (I had predicted the Pitt-Jolie marriage, and that they would be writing and producing a movie together.)
Strange weather continues, with two Catagory Five hurricanes coming across Florida. One at the end of September and one at October's end. The first comes across Palm Beach and the second across the Tampa Bay-Orlando area.
A horrible series of murders take place across the Chicago area, and many, many bodies of children are dug up, as the killer is exposed.
There will be a man hunt in Ottawa, Ontario, Canada for someone missing and someone at large.
The housing market takes a dive, and several major cities declare bankruptcy. Sell your municipal bonds.
The House is taken over by the Republicans in the November mid-term elections.
There is a severe earthquake, 7.5 or more – across the Midwest as well as snow fall in Palm Beach this winter.
Assad's empire in Syria falls and he takes to the hills.  (See the Metaphysical Corner article.)

The Pope suffers a serious lung infection.
The Netherlands may leave the European Union, and Montana-Wyoming attempt to leave the USA Union as well.
Central America and the area around the Panama Canal find the Pacific Ocean is polluted with Nuclear Waste, and the sea becomes empty of life.
There may be another attempt on Obama's life, and a change of leadership in another third-world nation.
Putin does not back out of the Ukraine, and the Israel/Palestine treaty is broken quickly with air attacks.
AUGUST 2014
Expect to see the most unpredictable weather across North America the last two weeks of August into September, 2014. Dangerous tornadoes in unlikely areas, rain and hale, as well as sink holes. We may experience two severe hurricanes, and air travel becomes risky.
August brings strange accidents, fires, and more focus with the aviation and shipping industry.
The market is good, but perhaps not for too long. September brings in a serious mode — with everyone's eyes on their personal finances.
In late 2012 and 2013 – I gave predictions for STARS for the STARS. At this time – there will be so much news regarding Hollywood, and this will continue throughout 2015. Here is what I said previously,
JANUARY 2014
George Clooney will marry and then go into politics.
Lauren Bacall and Betty White will have serious health issues late summer and early fall. These gifted women could pass away.
MAY 2013
I see serious illness for Robin Williams, Phillip Seymour Hoffman, and Lindsay Lohan.
JUNE 2012
Angelina and Brad do a new movie together, he acts, she directs, that meet fair reviews.
As well as: In mid-2012 Marijuana will be legalized.
JULY 2014
We can expect the hurricane season to pick up at the end of July into August. New Orleans will be flooded again.
A massive chemical cloud will gather between Atlanta, GA and Charleston, SC as a nuclear plant or factory explodes.
Mexico City has a massive fire throughout the older portion, destroying ancient artifacts and Australia has a massive brush fire. This is the summer for mysterious fires and explosions, as Jupiter has moved into Leo. California and Oregon have massive fires as well, some of which could be arson.
Several congressmen will resign before the fall elections because of fear and guilt due to their actions.
The alternative for money, BITCOIN, will crash and become non-existant.
Obama will pardon many inmates who were convicted on marijuana charges with hopes of building up his damages reputation. However, a block-busting book comes out just before election time about Obama that cannot be denied.

The summer storms build up, with lots of unpredictable weather, as well as tsunamis, tornadoes, and record breaking conditions. I bring back my forest fire prediction from November 2013.  Fires, fires, and more fires are prevalent throughout the summer and fall, as well as a good part of 2015. California up to Vancouver, Canada, Nevada, Colorado, Australia, Venezuela, the UK and other areas as well.

JUNE 2014
June brings the Summer Season. It will be a hot and dry summer, with intense heat in some areas causing disastrous storms, especially in India and the West – Pacific Ocean.
This is the last month of Jupiter moving through Cancer. We begin a new, fiery era in mid-July. Politically it'll be quite the upset with many top leaders – opposition, chaos, corruption, arguments and scandals being uncovered by the truth-tellers. Hillary announces her plans to run for President of the USA in August, however she will have more scandal and accusations to overcome before then!
Gas, oil, and food prices will rise globally – creating angry protests. The worst will be Canada, the US, and the UK. Canada will hear major public outcries regarding the extremely high cost of hydro, with Ontario becoming the most expensive province.
Vancouver, Canada floods this summer, and in Portland, OR there is water contamination. The Pacific ocean will be dangerously active, with flooding in Japan, a more tsunami's in Japan and Indonesia. Earthquakes in unexpected and strange places across the USA. (Possibly – Chicago – Toronto areas as well as New England.)
MAY 2014
May was a quiet month with not much going on – except behind the scenes with some very important world wide agreements. Be sure to read the new article in the Metaphysical Corner for an outline and update.
APRIL 2014
The Market will take a sharp dive between April 3rd and April 20th – but will recover by mid-May. THIS is only a temporary adjustment period, but will frighten many people.
This is a "game changing" month – which shows up in many of our leading nations. Expect scandal behind politicians doors, and some ugly truths come out to the surface. Two leading politicians are shamed, and will prove not to be leading candidates in 2016.
There will be chaos and confusion everywhere, much of it because of weather conditions. We could experience a serious earthquake on the California Coastline, with shock up through Alaska.
The Malaysian plane is on a remote island in Indonesia. It could have crashed there, but if it did, it was not completely damaged. Word comes before mid-May.
Expect to see more mob uprisings, like in Taiwan, as people demonstrate for their rights! This occurs all over the world.
Guns and road rage will be a part of destruction in April. Expect an upsurge in criminal activity in and around Chicago, as well as Texas.
April in a turning point month bringing a crumbling of corporations – as they file for bankruptcy. Sears – GE – and other "old standbys."
Be prepared for power outages/grid failure that could go on for a week or two at best.
No new wars at this time! There will be some relief in the Balkans. Ukraine is able to maintain sovereignty against European and Russian forces as a result of potential civil wars in both of these respective territories. The United States stays out of the conflict due to political pressures.
MARCH 2014
OBAMA will be caught in a huge scandal in the Spring months. He will be verbally attacked, highly criticized by both parties as well as the public, and may not be able to complete his term. He could be forced out of office or impeached. People are finally starting to see the truth as his lies are exposed. More and more people will be seen standing up against HAARP, GMO, and laws signed quietly, behind Congress' back.
This is the last year Queen Elizabeth will reign in the UK. Her husband, the Duke of Edinburgh, takes ill and she will choose to stay at his side. This will happen very quickly. There will be two coronations within 5 years, as Charles will have a very short reign, if at all.
Harry announces his wedding plans and we will see another Royal Wedding, perhaps in early 2015.
Kate is pregnant once again, and it could be twins.
Several countries will have a leadership change over the next six to eight months. South Africa, Cuba, China among them.
Hillary will announce her Presidental running plans after the Obama scandal calms down. This begins in early April and concludes in mid-August.
Betty White – our last Golden Girl – takes ill in the Fall months. She is a wonderful lady, has done so much for others, and I do hope she recovers.
It's over, nobody wins! That's Ellen DeGeneres' cry as she and Portia split as summer begins.
Gold will be at $1,000 to $1,100 as the year advances.
The missing Malasian Aircraft will be found in Indonesia. It did not crash – and the passengers are still alive – for the moment. I believe this is terrorism of the highest order.

China and North Korea pose a threat to Japan. North Korea will have missiles explode on a rural Japanese beach in the near future. No damage is done, but the world rebels.
As for Canada, the mayor of Toronto is out, and replaced by a woman. Expect a major quake in British Columbia, with landslides and flooding. Eastern Canada (Ontario and Quebec) will get a taste of the quaking earth below their feet. ( in 2014 Canada and North America will experience the largest quakes in decades).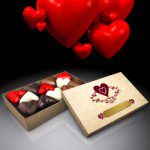 FEBRUARY 2014
The Winter Olympics will get off to a late start because of some kind of terrorist activity as well as electrical problems at the media centers.
More Identical Twins will be born in 2014 than ever before. They will have special DNA and very high Apgar Scores.
Bionic body parts will be put to use this year, especially fingers, arms and toes, for those that have lost a limb.
Several scandals will plague the Republican Party in the Spring months. A Republican who has been a strong supporter of anti-gay rights, will be found to be gay himself, even though he has a wife and family!
I see major health problems for Joe Bieden. A possible, serious heart attack.
There will be a sudden, mysterious death within the Kardashian family.
Both Justin Bieber and Lindsay Lohan will be in serious car accidents, and one of them could pass away.
JANUARY 2014
It's the beginning of the end. I have been predicting since last August that the Obamacare program would not work and will be seriously revised. The suffering of the public seem to have to happen first! How tragic. In the meantime, some news comes out about this presidency that causes Obama to be Impeached, beginning in April and ending in December, 2014.
Hillary will announce her presidency bid between April and August – could be early August. Much will have happened in the political arena before then, bending public support her way!
Looks like Indonesia and South India are in for another Tsunami in 2014. There will be lots of tumultuous weather issues in the South Pacific as well.
From turmoil and destruction, comes mass deaths. Hospitals around the world will be overloaded with "radiation sickness." The effects from Fukushima will begin to surface, causing new research for cures in this area. This concern will be especially heavy in Asia and on the West Coast.
Pope Francis may be removed in 2014, due to a focus on a scandal when he lived in Argentina. I have been seeing his "passing" all of last year. This comes as either a removal from his papal state, due to bogus rumors, or a death.
A new religious trend begins with a new, powerful Minister on TV. (Remember do not blindly worship or bow to a preacher or group. Keep your own counsel with Go.) I also see a scandal growing regarding an international religious figure, and the organization may be taken out of service or banned in some countries. Also, Rev. Billy Graham may pass away this year.

CHICAGO is in the news this year for two reasons. One is weather conditions, and the other is the the Cubs may go to the World Series in 2014.
The Ukraine, Russia and Georgia, as well as a small part of Turkey experience earthquakes and shock waves in 2014.
2014 is a security and rebuilding year financially, and the unemployment rate will drop to the 6% area in the USA.
Expect the Dow to drop very low in April, partially due to the Oval Office upsets with Obama. It will recover in the late Fall and 2014 will end on a high note. I don't see the currency change until 2015-16. This may be your last year to pay off debt, your mortgage, and get it together!
World War I's 100th Anniversary, July 28th, Makes Europe a Travel Hotspot. Sarajevo, the capital of Bosnia and Herzegovina, experiences a surge in tourism during this time.
In my STARS for the STARS predictions, there will be scandals, breakups, divorces, and accidental deaths after August 2014. Lots of news will keep OMG and the Paparazzi very busy. The OWN Network soars with ratings, partially because of the spiritual movement.
Kate and Will are expecting a baby girl by year's end, and Kate is asked to be Pippa's maid-of-honor in her sister's wedding.
The OSCAR this year goes to "12 Years A Slave."
Angelina and Brad could tie the knot – possibly in Paris, while Kim Kardashian marries on TV once again!
Michael Douglas and Catherine Zeta-Jones reunite and worry about Michale's Dad, Kirk Douglass' health.
On the up side – there will be many wondrous breakthroughs in drugs, as well as in Space; plans to colonize Mars. Astronomers find proof of life on other planets in our Universe as well as other dimensions.
Lastly Health Concerns
More people are choosing healthy habits. Monsanto goes through an investigation concerning genetically modified foods.
HIV and possibly Multiple Sclerosis move closed to extinction.
Expect a broader acceptance of Medical Marijuana. Illinois will ring in the new year by establishing a pilot program legalizing marijuana for medicinal use, becoming the 22nd state to make cannabis legal in some form. Maine is lined up to be next. More people, including children and the elderly, will openly share success stories, while pharmaceutical companies launch their own cannabis products.