---
Last week on March 15th, the Ides of March, Mercury entered its storm, preparing to turn retrograde this week on March 22nd. The Storm acts like a retrograde so don't begin any new projects or plan any trips at this time. Slow down and complete any recent projects you may have been working on. Begin to keep a journal and write down any new plans or ideas that come to you during the retrograde process which goes through April 15th.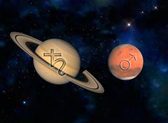 The Pisces New Moon was on St. Patrick's Day, Saturday the 17th. This New Moon was aligned with the wounded healer Chiron, making it a good time to heal on a Pisces divine emotional level. If you are caught between choices and decisions while this half-horse, half-human centaur is active, then perhaps the Universe is asking you to be a bridge-tender between the reality world you are leaving and the new vision, new lifestyle world you are just beginning to step into.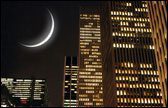 This New Moon also challenges ambitious Mars. Are the actions you are taking in your life now in alignment with the new reality you envision and are just starting to bring into form?
This week brings us the first day of Spring, the Spring Equinox, Mercury's first retrograde of the year, and challenges from a Venus-Pluto aspect as well as the Sun and Mars.
Some fun things to do while the Sun in Aries is directly over the Equator is watching the sunrise, get a new haircut of facial, take exercise and dancing lessons, and working with cutting tools, or having your gardening tools sharpened for the upcoming season.
As Mercury and Venus collide in Aries on Wednesday, be aware that communications could be packing a hard punch. Pay attention to any anger issues that come up and take a step back from people who have anger issues. A positive outlet would be gentle physical exercise, yoga, or perhaps a walk in nature.
With Venus and Mercury aligning in Aries this week, walking with your partner and having short conversations on changing values and your dreams is supported.
Note also that Mars moved into Capricorn on March 18th through mid-May and then again later in August. Use this builder of energy to put effort into any long-term projects. What would you like to have accomplished by autumn?
Mercury turns retrograde on Thursday, March 22nd, so catch up on phone calls and confirm your appointments for the next three weeks. Make calls and tend to important details early in the week because Mercury is slowing down to turn retrograde Thursday March 22 through April 15.
As the Spring equinox arrives be aware that the next three months shows an emphasis on the fire and earth elements. That means you can bring your creativity and passion down into manifestation in the physical world. There is also a lack of the air element. It would be easy to be stubborn or get stuck in one mindset when air is missing, so be willing to listen to and open to ideas from others to avoid missing new opportunities.
The fast and fiery pace this spring is going to be quick, so put extra effort into completing projects. The tendency can be to chase imaginary dreams or react to emergencies in a halfhearted way so that it would be easy to get to summer and find you left a trail of half-finished projects. The best way to get through this time is to press the pause button, take a deep breath, and give yourself space and time to move into any action. Meditate on the situation and think before you act. Also be willing to communicate your changing needs and desires in all of your relationships.

Avoid rushing any kind of paperwork, including your tax return. It is easy to forget important things when you are rushing. Also be careful of driving too fast, and keep a lookout with other drivers Above all, expect delays with traffic as well as people and projects.
Friday morning is better for relationships. The afternoon has Venus squaring Pluto, an aspect where you do not want to force your values on others. Remember, don't initiate, but negotiate. This feverish intensity of Venus playing off the energies of powerful and karmic Pluto can bring in obsession. This energy will also bring out anger, pushy behavior, and passionate power struggles; the aspect supports going to deeper emotional levels in relationships, but doing it for understanding rather than trying to fix someone.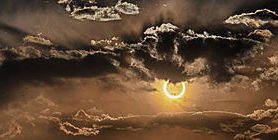 Saturday morning has some motivational challenges, so ease into the day. A Sun-Mars square brings in a challenging weekend Luckily, a Cancer moon on Saturday favors close family and friends who love and support you. With all these changes going on around you and throughout the world, do your best to stay calm and just put one foot in front of the other. It's only temporary.
Sunday has a lot of emotional lunar aspects, so just flow with the ups and downs of the day, and don't get emotionally stuck on any one thing. Remember, next week brings us Passover and leads up to Easter. Happy Spring.