---
Create your own Spa Day with bodywork, a reading and lectures.
$10 entrance fee (services extra). Free parking available. Lunch: FREE!
Get a psychic reading from our local psychics or our guest psychics. Experience different forms of massage and body work, including The Reconnection and Vibrational Healing. Feel good about yourself and learn how to transform your life with the many available holistic services. Meet others in your community and network! Lectures every hour, beginning at Noon.
---
Benefits Bucks County Organizations
The Fair is a charity event and your donation is tax deductible.
March 10 benefits – CHOP Hospital of PA – Chalfont branch

March 11 benefits – The Lahaska SPCA
---
THE PSYCHICS
FRANK ST. JAMES is well known for his psychic detective work. Frank has appeared on several of the top psychic TV shows, including The Psychic Detective, and The Bio Documentaries. Frank is also a TV/radio personality. He has worked with the police and FBI for over a decade and usually pinpoints the answer to your questions like a bulls eye. Frank uses numerology as well as his psychic gifts for guidance. Frank gives excellent "cross-over " readings. He is also very popular at our charity events and books out quickly.
NEKARA uses her psychic energies as well as Tarot for her readings. She is an energetic healer and gives Reconnective Energy Healing as well. You can pre-book an appointment for either a reading or a Reconnection healing. Nekara is well known on Cape Cod for her accurate and insightful readings. Nekara is a straight psychic and needs little to bring information through.

DANIELLE is a gifted psychic and medium who has recently moved to the Doylestown area. Her readings are insightful, healing, and informative. Originally from Maine, she has encountered spirits since birth and has been giving readings for over ten years. She is a proven guide in all aspects of life including love, relationships, business, and healing. She is known for her accuracy, and draws from the positive energies surrounding the soul providing the needed insight.
JULIE is known as the "healing psychic." She will tune in to your energy and spirit guides to deliver messages that will shed some light on your current situation and head you in the right direction for service to your highest good. Feel free to write down the action steps your guides provide you with to take home and begin implementing. During your reading, you may also receive a message from a loved one from the "other side" as well.
DUSTIN PARENT Dustin is an energy worker who specializes in intuitive coaching and energetic psychic healing. His abilities help you to effectively clear old belief systems which allows you to come into greater alignment with your true self. He also communicates with your spirit guides and relays messages with passion and humor.
CLAIRE HARRIS began her spiritual journey at the age of sixteen, when her mother bought her a set of Tarot cards. Claire has over 30 years experience studying different areas of religion and spirituality. Claire is a true, straight psychic known for her insight and accuracy. Although she uses the Tarot as a tool, it is not really necessary, but enables her to give you as much information as possible with her readings. (SATURDAY DAY ONLY)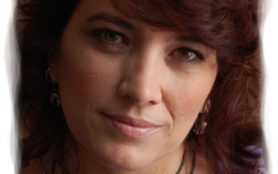 SERAFICE, is a psychic medium and Teacher. I am here to help illuminate options, open your mind to new possibilities, and shine a light in a new direction that might help you to be more successful in your life. My services include Tarot Card readings, Pendulum guidance, Psychic readings, and Spiritual Clearings. I also provide Life Coaching and Mentoring Services to those seeking to expand their spiritual understanding. (Sunday only)

THE BODY WORKERS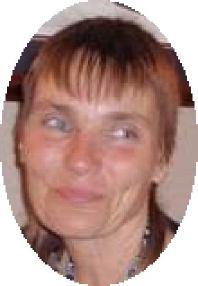 NEKARA is a Reconnection Healer and can also give The Reconnection. (Dr. Eric Pearl) Reconnective healing is a comprehensive spectrum of vibrational frequencies with the power to catalyze spontaneous healings. Embodying universal intelligence that surpasses technique and technology, these frequencies are accessible to those who encounter it, regardless of spiritual orientation or prior experience with healing. Explore new physical capabilities and a profound deeper spiritual connection. You will also receive Spiritual messages about your wellbeing. When you feel uncertain, emotionally and mentally stuck, or wish to enhance their self-awareness and spiritual growth, this healing session can benefit you.

Abundance Exchange = $60.00 a session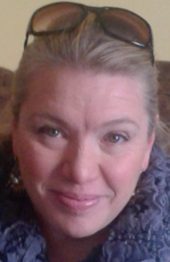 Tammy Is a holistic practioner and intuitive who utilizes multiple modalities that clear one's Chakras. As a Reconnective Energy Practioner, she utilize a non-touch energy modality that is based on Spiritual/Cosmic energy forces. Tammy focuses on how the body, mind, and spirit are impacted by trauma, and how utilizing Essential oils, and pairing them with the Chakras and Reconnection Energy, can help to facilitate one's self-awareness and empowerment by releasing the emotional blocks caused by trauma and clearing/balancing the Chakras. The DoTerra Oils (See their booth/table) are specially blended to address six distinct emotions. In her work, Tammy has found that when paired with the first six of the main chakras, and Frankincense for the Crown Chakra, the Reconnection Energy enhances the vibrational properties of the oils and helps to increase physical and emotional blending for release of blocks and negative energy. After the session there will be time for processing the participant's experiences. As an Intuitive and Social Worker, I'm able to gain telepathic insight and information during the session about the emotional blocks and related issues, and share the messages, if any. This helps guide the process of the session experience with the participant. I also gain information on one's gifts and ways they can further their healing and spiritual growth. It is a wonderful modality in creating space for change in one's life when they feel uncertain, emotionally and mentally stuck, or wish to enhance their self-awareness and spiritual growth.
OUR VENDORS
DAVID D'ANGELO—Chiropractor
Check Your Spine with Dr. David D'Angelo located in New Hope, PA, offers a range of chiropractic care. Dr. D'Angelo helps patients lead the active lives they desire. Most patients come to his office after suffering some sort of acute injury. After treating the body/mind/spirit to overcome the pain and to heal, many of them remain at Wellness patients who schedule periodic appointments to keep themselves in the flow and tuned-up. Whether they come three times a week or once a month, every patient is treated like one of the family. His new technique "body contouring" is proving to be extremely helpful and healing. Website: http://doctorsdangelo.com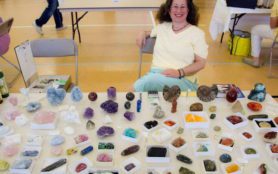 The Wonderful World of Crystals
Top Quality Healing Crystals and Gemstones, all sizes from pocket stones, altar pieces and healing specimens for your home. Chakra Jewelry, Earrings, Rings and Gemstone Bracelets. Energy Sprays and Incense for clearing and protecting.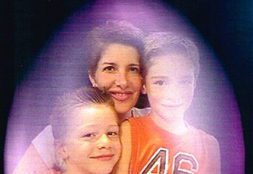 Aura photography
Andrea Humann is available for Aura photography and is providing an aura photo and 23-page report, which gives an overview of the status of one's chakras and aura. Participants can have the Chakra clearing session explained and completed by Tammy afterwards.(They must purchase their healing ticket at the front table.) After the session, the participant will have another aura photo done to show any changes to their aura and chakras, which is included in the package. If a participant is willing to do both the aura photography and Chakra clearing they will get a discount off the aura photography and report. The Aura photography and report alone is $45, and will be discounted to $30 if combined with the Chakra balancing and clearing, which includes the after photo as well!
Alyssa Walters presents doTerra Oils. doTerra essential oils are the highest quality essential oils on the market. The company prioritizes ethical sourcing, providing 100% pure essential oils with no fillers or additives. Sourcing location is determined by highest medicinal value and co-impact sourcing initiatives. Join Alyssa, the doTerra wellness advocate as she shares oil safety and best ways to use oils for emotional, physical and spiritual wellness.
Hand crafted aromatherapy products for spirit, mind and body created by Rev. Tina Frazier, hypnotherapist and spiritual teacher. Awaken to the tremendous benefits that her custom products made with 100% therapeutic grade essential oils have on the spirit, mind and body. Believe in the power to transform your life, and the potential benefit from this incredible gift from nature. Visit: tinasnaturalproducts.com

Alchemy Massage & Body Works with Lisa M. Franklin, LMT, NCTMB

(Saturday only)
Alchemy Crystals is the culmination of over fifty years of a passion for crystals by owner, Lisa Franklin. We are a small but growing company and travel to various Holistic Fairs and events. Notwithstanding our small business, we have a large variety of tumbled crystals available for use in a metaphysical tradition or to simply enjoy and personally display. Lisa is also a massage therapist and you can find out about her work at her crystal table. Download a PDF about Alchemy Massage and Body Works.
GAIL ADAMS JEWELRY (Sunday Only)

Take your time to look at the many designs presented at the fair. Gail has been a jewelry designer for 15 years, and she enjoys creating beautiful things. Every piece of jewelry is handcrafted and Gail uses only quality pearls and semi-precious stones to create stylish elegance at a wholesale price for her customers. She is known for her commitment to high quality and impeccable customer service. Jewelry is a reflection of taste and is a statement about who you are how you feel. Come find the piece just designed for you!
ELLEN SCHIPUL (Saturday only)
This is a place to explore Ancient, New Thought and Traditional Spiritual paths and practices; discover the Sacred Truths that resonate within your unique spiritual essence; and learn how to integrate them to live an authentic spiritual life. www.sacredsourcecenter.org
Visions of Reality Book Table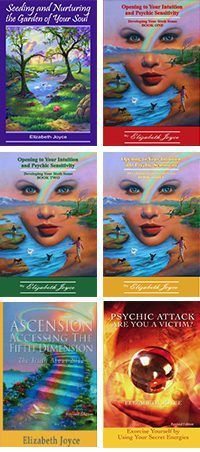 Featuring books by Elizabeth Joyce

---

Elizabeth's new Elixir Tea

JOANN McGINNIS — Simplybee Botanical Lotion – at the Book Table

All natural chemical free sunflower,beeswax and essential lotion.
4 oz. $5.00 and 8oz. $8.00.

The Free Lectures
Saturday, March 10th
1:00pm: Frank St. James – Your Personal Spiritual Development, How to Begin
Frank guides you to access the unseen intelligence inhabiting an invisible world of higher vibrations. Spiritual existence vibrates close to our physical world. He helps motivate you to take the time and listen.

2:00pm: Annabella Wood – Unified Physics – The Connected Universe.
"What are the pyramids in Egypt and around the world? Tombs of the kings? ET guidance systems? Have you ever just sat and wondered what it took to build them? Just back from a trip to the pyramids with Nassim Haramein of the Resonance Science Foundation and 160 other graduates of the Resonance Science Foundation Delegate Course, I have a possible answer that may surprise you. It sure isn't what I was told in school. On the night of the full moon we went inside all three pyramids and Ohm'ed our way to bliss. You won't believe the rest of the story!
Sunday, March 11th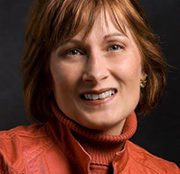 NOONTIME – Paula Sabharwal lectures on the healing power of herbal teas.

TEA AND HEALTH—REMOVE THE MISCONCEPTIONS We are formulators of an exceptional line of loose leaf tea creations. We have carefully handcrafted select varieties, thoughtfully yet intuitively blending them with an array of spices and herbs, bringing you authentic wellness creations, that will appeal to all tastes and moods. Our selection of our own creations of EXCEPTIONAL and INCREDIBLE TEAS is based on ancient Holistic principles. We DO NOT use any additives, sweeteners, powders, fillers, flavorings, preservatives, syrups, mixes, concentrates, extracts …. none of that at all. All our tea creations are naturally free of Gluten, Soy, Dairy. Simply tea, spices and herbs. Great for all spectrums of dietary habits and lifestyles.
1:00pm: Frank St. James – Your Personal Spiritual Development, How to Begin
Frank guides you to access the unseen intelligence inhabiting an invisible world of higher vibrations. Spiritual existence vibrates close to our physical world. He helps motivate you to take the time and listen.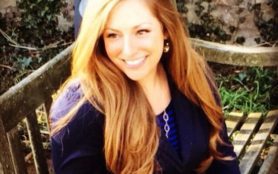 2:00pm: Alyssa – Lectures on the benefits of doTerra Essential Oils
Winter Wellness with Essential Oils and DIY Workshop Alyssa Walters – Natural Health Educator – speaks about holistic health education by learning about essential oils for supporting overall well-being. With a hands on approach through our DIY workshop, we will explore how essential oils play a vital role in physical and emotional wellness. You'll learn safety tips and work with therapeutic grade essential oils to create a personalized blend that you will take home to begin using right away. You will leave feeling confident and empowered to take on a natural approach with your family's health and wellness this season! (KITS ARE $5.00)
---
Thank you Lilly's Gourmet of Doylestown for our delicious lunch food.

THANK YOU FOR SUPPORTING
THIS COMMUNITY CHARITY EVENT

This is our charity based fair's eleventh year. We are looking for holistic products, chiropractors, jewelry makers, body workers, life-coaches, psychic readers, etc. If you are interested in helping the community, as well as networking and having a marvelously loving day, plus abundance, please give me a call at 215-996-0646 or email: elizabeth@new-visions.com.
OUR NEXT FAIR IS NOVEMBER 10th and 11th, 2018