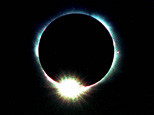 This week brings a potentially dangerous New Moon Solar Eclipse that carries two difficult aspects from Mars. The eclipse on the 26th is the last in a series of Pisces-Virgo eclipses for another nine years. A solar eclipse represents new beginnings coming from a...
read more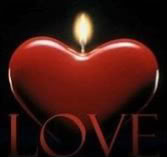 This week puts us betwixt and between two powerful eclipses. During the two weeks between eclipses, it is always good to take some introspective time. The moon continues in productive Virgo on Monday morning. Accomplish something that you can look at and feel good...
read more
News & Messages
Monthly Newsletter
Newsletter—PISCES 2017 AFFIRMATION Establishing appropriate boundaries is my mission.! It's time to spring ahead with our clocks and prepare for a joyous and exciting spring. Plan on some fabulous new beginnings ahead. We may never be remembered for doing great, great...
read more

Newsletter—Aquarius 2017 AFFIRMATION Setting up rules that I can live by is my first priority. MEDITATION THE RED ROSE OF LOVE Now withdraw into the rose center of your heart. Meditate on the perfect red rose. The rose of twelve petals lies at the temple of your...
read more