MARCH 7th, 2015
HOLISTIC AND PSYCHIC FAIR
APPOINTMENT SIGN-UP PAGE
Below the flyer is our list of psychics and body workers.
This is where you will book your pre-appointment.
The Fair is a charity event and your donation is tax deductible.
An e-mail will be sent to you for confirmation.
This is a community event, and for entertainment only.
IF YOU HAVE ANY PROBLEMS WITH THE RESERVATIONS
OR WEB LINKS CALL ELIZABETH AT 215-996-0646
BELOW ARE THE PSYCHICS AND VENDORS WHO ARE PARTICIPATING
IF YOU WISH TO BOOK AN APPOINTMENT FOR SOMEONE
PLEASE CALL Elizabeth Joyce at 215-996-0646 OR SEND AN EMAIL
THE PSYCHICS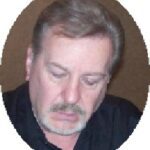 FRANK ST. JAMES
Frank St. James is well known for his psychic detective work. Frank has appeared on several of the top psychic TV shows, including The Psychic Detective, and is also a TV/radio personality. He has worked with the police and FBI for over a decade and usually pinpoints the answer to your questions like a bulls eye. Frank is also very popular at our charity events and books out quickly. Frank St. James on BBS Radio.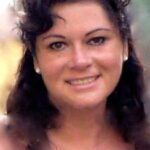 DANUTA POLICHT
Danuta Policht is a straight psychic reader, and they are few and far between. She is known for her accurate readings. She holds your hand and reads your energy field as you ask your question, Danuta receives her insight and answers with the help of your angels and spirit guides. Danuta is a Reiki Master Teacher and Qi Gong Master, believing that energy continually flows. With the art of movement and meditation we receive answers that contribute to our over-all health and well-being, through our Divine Inner Voice. Many of us forgot how to listen, so we consult a special reader to help access our inner guides and messages. Danuta brings you focus and mental clarity. Then you will know your next step!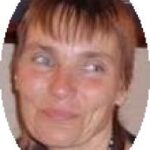 NEKARA
Nekara uses her straight psychic energies as well as Tarot for her readings. She is an energetic healer and gives Reconnective Energy Healing as well. You can pre-book an appointment for either a reading or healing. Nekara is well known on Cape Cod for her accurate and insightful readings. (Nekara also gives "The Reconnection" healing sessions.)



 CELESTE
Celeste, a true Medium, is related to the Fox Sisters, founders of Modern Spiritualism. She is a Medium and does NOT predict the future. In her readings, Celeste carries on the energy her ancestors started by giving honest visits from the "other side" to those truly interested in what lies beyond our fingertips. Celeste pays homage to these two remarkable women, who accidentally discovered that they could communicate with the deceased, proving that the soul does indeed, live on. Celeste also works from photographs, and can even read a photograph of your pet.


REV. JEANNE GRABER
Rev. Jeanne Graber has been a practicing intuitive since early childhood. She is a new reader for this Psychic Fair, and we welcome her. In 1990 Jeanne began to prepare for the coming 11:11 energies. While others were hoping to leave the planet, her job was hold certain frequencies of Light for Mother Earth, that have remained with her throughout her transition. It was a serious and focused time for her. It required strict adherence to certain principles, and strict fasting and education of certain frequencies to instruct others. Only a few people realize the amount of training that was involved and the discipline required to have the body in top shape. Jeanne is a gentle reader and opens the heart to understanding and Universal love.

FAST HORSE
Fast Horse helps others find peace in their world. Fast Horse will be doing readings, and giving a talk about how he does his readings at this Psychic Fair. Fast Horse's gifts of insight have been with him from an early age, and he is new at this Fair. He can see auras and Spirit Guides around you. The Tarot Cards came as a tool to help people find clarity and direction in their lives. At a young age, Fast Horse was drawn to study and practice the Oglala Lakota culture and religion, and has spent time on the Pine Ridge Reservation where he received his spirit name of Fast Horse. He still honors and practices these traditions. Website: fasthorsetarotreadings.com


SERAFICE
My name is Serafice and I am a Psychic, Medium and Teacher. I am here to help illuminate some options, open your mind to new possibilities and shine a light in a direction that might help you be more successful in your life. My services include Energy Balancing and Chakra Clearing, Tarot Card Readings, Pendulum Guidance, Psychic Readings, Home Clearing, House Blessings, and Spirit Clearing. I also provide Life Coaching and Mentoring Services to those seeking to expand their spiritual understanding, accomplish goals, and shift the patterns in their life into positive vibrations. Website: serafice.com



 HEATHER
My name is Heather and I provide astrology readings based on your birth chart, your fingerprint of life.  Heather Saker is an NCGR certified astrologer who uses both modern and classical techniques in her practice to bring an archetypal and transformative awareness to the individual. She has been in service as an astrologer and meditation teacher for nearly a decade delivering tools for self understanding to an international client base. Website: hsaker.com



RITA SPARKES
Rita has been a Professional Tarot Reader since 1983. She is a member of the Psychic Guild of New York, and an ordained minister.  She works with the Rune Stones, which are of  are her own design, based on the Kabbalah.   She has been featured on TV, Newspapers, and Radio, having had her own local radio show.  She has also assisted the Wayne County (NYS) Sherriff's Department with information. Today Rita is offering:  Tarot and/or Life Stone (Rune) Readings; life path readings; intuitive counseling. Rita conducts her readings with an open and sincere heart sharing her intuitive talents, insight and compassion with you. Her readings offer guidance, inspiration, life path challenges, relationships, family, work, finances,  as well as messages from loved ones.
ABUNDANCE EXCHANGE
The Psychic reading prices are as follows:
$65.00 for 1/2 hr.
$125.00 for one full hour.
All donations are tax deductible
Sign up for your reading time below – at Paypal
or Call Elizabeth Joyce at 215-996-0646

THE BODY WORKERS
THERESA SZARAWARA is a Reki Master and trained, certified, IAVH Master Healer. She quickly removes any energetic blocks, aligns your body to a higher vibration, and uses the Divine Seals to keep everything spinning in balance. This new healing aligns with the Universal Body, the new spiritual chakras, and the Fifth Dimension Double Helix, and has produced instant healing. (Based on Ascension-Accessing The Fifth Dimension-WORKBOOK)
Abundance Exchange = $80.00 a session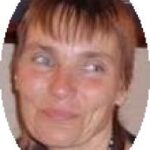 NEKARA is a Reconnection Healer and can also give The Reconnection. (Dr. Eric Pearl) Reconnective healing is a comprehensive spectrum of vibrational frequencies with the power to catalyze spontaneous healings. Embodying universal intelligence that surpasses technique and technology, these frequencies are accessible to those who encounter it, regardless of spiritual orientation or prior experience with healing. Explore new physical capabilities and a profound deeper spiritual connection.
Abundance Exchange = $80.00 a session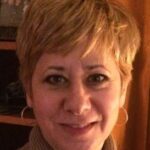 GERI MASSOTT
Geri Massott is an Access Consciousness Bars Facilitator®, Usui Reiki Master Teacher, LMT, Esthetician and studied Hypnotherapy. I love energy work from the Bars to Body Processes, Psychic Readings & Mediumship, Vibrational Therapy & Raindrop Massage. I find that the more we learn the more we can realize the gift we are to the World around us. Although Geri is also a psychic medium, she will be focusing on her energy work at this fair. Website: gerimassott.com
Abundance Exchange = $80.00 a session


  Cathy Marie realized her spiritual gifts in her early twenties. Cathy is a very powerful healer, as well as a medical intuitive, psychic, and medium with over 30 years of experience. Cathy is certified in Integrated Energy Therapy, a Reiki Master, Reconnection, Hypnotherapy, and has a B.S. in Psychology. She is available today for IET and The Reconnection.
Abundance Exchange = $80.00 a session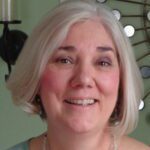 MAUREEN GROETSCH
In the words of Yohan Boswinkel the inventor of the Chiren. Chiren works with pure light. That is what Chiren means. It can filter all the impurities away from the physical, emotional, mental and spiritual planes. As well, the Chiren is a biofeedback instrument which reacts very much on the input by the client. As a practitioner I do not heal diseases. I get people into a state in which they can heal themselves again, as was the intention from the outset of life.
Abundance = $60.00 a session
All donations are tax deductible
Sign up for your body work time below – at Paypal
or Call Elizabeth Joyce at 215-996-0646


  AURA ABOUT YOU
BARBARA WILL NOT BE ABLE TO BRING THE AURA BOOTH TO THE FAIR BECAUSE OF A SUDDEN ILLNESS.
SHE PLANS TO BE AT OUR NEXT EVENT ON NOV. 7TH

THE VENDORS
ANGELA DAWN
Author of Love Never Dies — From Heaven My Sister Speaks, Angela Dawn is a sister and a daughter who has experienced firsthand what it is like to lose a loved one, and the tragedy and despair that comes with grief. Born and raised in England, Angela resides in Pennsylvania. Angela has a bachelor's degree from the University of Pennsylvania and a master's degree from Villanova University. She has studied at the prestigious Arthur Findlay College of Psychic Sciences in Stansted, England and at Lily Dale Assembly in NY, the World's Largest Center for the Science Philosophy and Religion of Spiritualism.    Website: www.speakingwithheaven.com
SAVE on your electric phone, and gas bill. Stream Energy is America's Energy Independence Leader — STREAM ENERGY, helps others by paying people to help their families and friends make smart choices with their energy needs. When your best friend recommends something, you listen, right? Now imagine that same friend operated a power company. You'd want to know about it, especially if it could help you get a competitive rate. Welcome to Stream Energy, your best friend's energy company.


GAIL ADAMS FINE JEWELRY
Transform the way you feel. Adorn yourself with sterling silver and semi-precious stone fine jewelry. You'll benefit from the protective and healing properties of the crystals and stones. There is a unique and wide variety to fit your taste. I am certain there is that special piece vibrating, just for you. This jewelry will make a fabulous Spring and Holiday gift.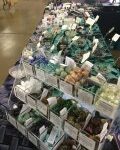 ALCHEMY MASSAGE AND BODY WORKS with Lisa M Franklin, LMT, NCTMB 
Alchemy Crystals is the culmination of over fifty years of a passion for crystals by owner, Lisa Franklin. We are a small but growing company and travel to various Holistic Fairs and events. Notwithstanding our small business, we have a large variety of tumbled crystals available for use in a metaphysical tradition or to simply enjoy and personally display. Lisa is also a massage therapist and you can find out about her work at her crystal table. Download a PDF about Alchemy Massage and Body Works.

DoTERRA® with Holly S.
Miller — dōTERRA is committed to sharing the life-enhancing benefits of therapeutic-grade essential oils and essential oil enhanced wellness products with the world. They do this by a) discovering and developing the world's highest-quality, therapeutic-grade essential oil products through a leveraged network of highly-educated and experienced botanists, chemists, health scientists, and health-care professionals. b) Producing these essential oil products to the highest standard of quality, purity, and safety used in the industry-CPTG Certified Pure Therapeutic Grade®. c) Distributing their products through Wellness Advocates who, working from home, introduce, educate, and sell dōTERRA® wellness products locally through person-to-person contact and globally through personalized web shopping sites. d) Providing educational opportunities for all people interested in learning how therapeutic-grade essential oils can be used as a self-care wellness alternative. e) Bringing together health-care professionals of traditional and alternative medicine to encourage further study and application of therapeutic-grade essential oils in modern health-care practices. These oils are naturally safe. Website: hollyreinventinghealthcare.wordpress.com
Website:  https://hollyreinventinghealthcare.wordpress.com/



  PLUS the Visions of Reality Book Table – Featuring books by Elizabeth Joyce and other authors at the event.


FREE  LECTURES
  12:00 PM:  — Holly Miller — Will lecture on Medicine Makeover—Creating Natural Wellness.  Through the use of natural oils, Holly is reinventing health care.
Did you know the number one age group in America being prescribed anti-depressants are our preschool age children? Do I have your attention now?  Can we all agree that this is getting just a bit out of hand?  So, what do we do about it? From time to time we all suffer from at least one of the above mentioned moods.  The problem, or so it seems is how to handle it when it does occur, because we all know, it's not a matter of IF, but a matter of WHEN.  I don't know about you, but I would rather not be a part of the anti-depressant epidemic that seems to be plaguing our society.  I also don't want to "suffer" alone, scared, and sad.  There must be a better way!!! Come to this lecture and find out.
1:00 PM — Luisa Rasiej — International Energy Healer dealing with mental/emotional release as well as body realignment and healing. Luisa is a contributor to the book, Seeding and Nurturing the Garden of Your Soul. She will lecture on the new energetic philosophy to transform your life. If you are serious about creating change, letting go of your karmic baggage, and embracing the Light to bring enthusiasm and grace into your life, then don't miss this message. Luisa will answer your questions about this process at the end of the lecture. Luisa is here at the Visions of Reality book table, and you can see her after the lecture. Website: theinnercontessa.com


 
2:00 PM —  Angela Dawn — Author of Love Never Dies — From Heaven My Sister Speaks, Angela Dawn is a sister and a daughter who has experienced firsthand what it is like to lose a loved one, and the tragedy and despair that comes with grief.  Website: www.speakingwithheaven.com