Starts in 2 Months, 21 Days
11/10/2018 to 11/11/2018 11:00 am - 5:00 pm
James-Lorah Memorial Home
132 N. Main Street, Doylestown, PA 18901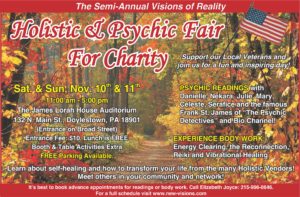 The Semi-Annual Visions of Reality
Holistic & Psychic Fair For Charity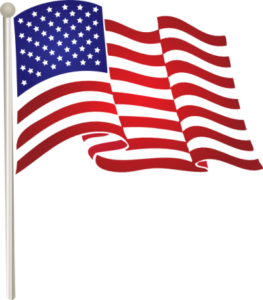 Support our Local Veterans and join us for a fun and inspiring day!
---
Entrance Fee: $10. Lunch is FREE. Booth & Table Activities Extra. FREE Parking Available
---
PSYCHIC READINGS with Danielle, Nekara, Julie, Mary, Celeste, Serafice and the famous Frank St. James of "The Psychic Detectives" and Bio Channel!
---
EXPERIENCE BODY WORK: Energy Clearing, the Reconnection, Reiki and Vibrational Healing
---
Learn about self-healing and how to transform your life from the many Holistic Vendors!
Meet others in your community and network!
---
It's best to book advance appointments for readings or body work.
Call Elizabeth Joyce: 215-996-0646.