Starts in 1 Month, 18 Days
03/10/2018 to 03/11/2018 11:00 am - 5:00 pm
James-Lorah Memorial Home
132 N. Main Street, Doylestown, PA 18901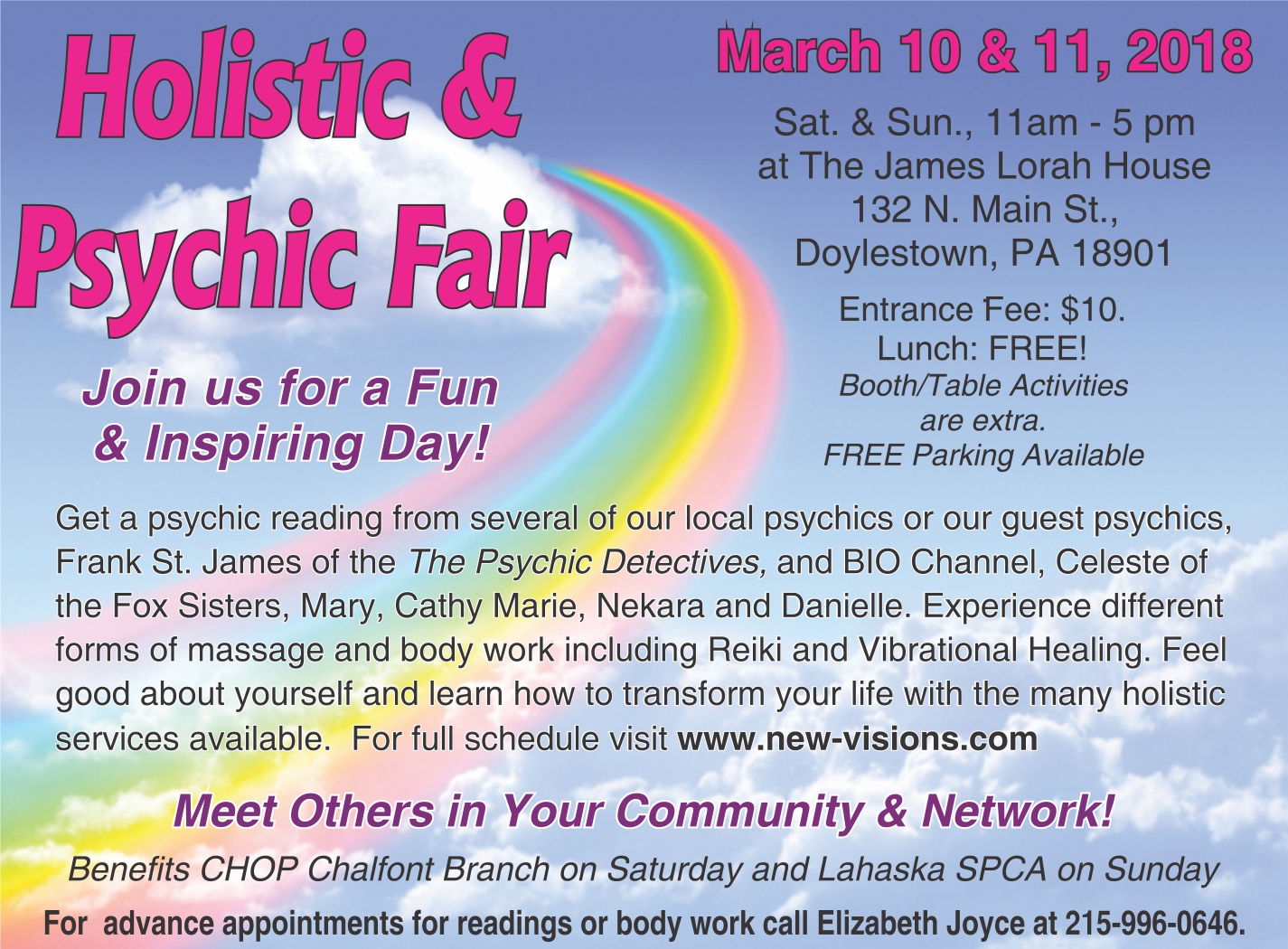 ---
Create your own Spa Day with bodywork, a reading and lectures.
$10 entrance fee (services extra). Free parking available. Lunch: FREE!
Get a psychic reading from our local psychics or our guest psychics. Experience different forms of massage and body work, including Reiki and Vibrational Healing. Feel good about yourself and learn how to transform your life with the many available holistic services. Meet others in your community and network! Lectures every hour, beginning at Noon.
---
Benefits Bucks County Organizations
The Fair is a charity event and your donation is tax deductible.
March 10 benefits - CHOP Hospital of PA - Chalfont branch

March 11 benefits - The Lahaska SPCA
---
Psychic Healers and other guests to be announced soon.
---
THANK YOU FOR SUPPORTING
THIS COMMUNITY CHARITY EVENT

This is our charity based fair's tenth year. We are looking for holistic products, chiropractors, jewelry makers, body workers, life-coaches, psychic readers, etc. If you are interested in helping the community, as well as networking and having a marvelously loving day, plus abundance, please give me a call at 215-996-0646 or email: elizabeth_joyce@verizon.net.