DECEMBER 2013
We may experience an historical storm on the east Coast – actually stretching over from Chicago to Maine. This will break all record, occurring between December 16th and January 16th. Snow for Christmas? Yes – and maybe all the way down to Florida.
Anytime between December 7th and January 31st, we could see a new Pope. There is a plot to end the Vatican powers that be. Also, during this upset and confusion, a volcano in Italy shows it's lava steam and smoke while the snow flies. To me, this is either December or March of 2014.
From dangerous pollution, a new virus will spread across China through the water/food supply before Spring. Thousands will die and the others will be chronically ill. This is a virus that attacks the nervous system directly, and becomes communicable.
Is President Obama just wasting away? I see a major health problem on the horizon, which could prove serious, if not fatal. He looks weak, frustrated and then lowered his head as to rest. A tall skinny man is becoming stronger (Paul Ryan?). He is getting his strength from somewhere outside of this country (USA). In February the Incumbent Speaker of the House, John Boehner, is replaced. Also, Joe Biden may suffer some serious health (heart) issues over the next several weeks. (The 2014 Predictions will be posted New Year's Day)
NOVEMBER 2013
There could be a strong storm or earthquake in the Pacific Ocean in November, the 4/5th, 18th, or 24th – possibly affecting Japan, Philippines, and/or Southern California.
The State of California will experience a strong financial crisis in November, and may shut down offices, services, etc.
Three airlines will merge into one company after another major carrier goes bankrupt in January, 2014.
Hillary Clinton announces her candidacy for President in the first quarter of 2014.
The new and emerging 3D and 4D movie theaters will make some people sick and nauseated after watching them. The negative programming could cause a serious new disease.
OCTOBER 2013
The USA Government shutdown will last through the Nov. 3rd Full Solar Eclipse in Scorpio. Then there may be movements to Impeach Obama, and remove some of the Republican House and Senate members. The country will go into default. (Although this did not happen as predicted, the watch is still there through February, 2014.)

The shutdown brought closed National Parks, War Memorials, and cut out the children's milk fund. Still billions available each month to send support to Egypt's military dictatorship, the Palestians, terrorist groups in the Middle East—and on and on. No shutdown there. The government shutdown has been mostly a Political Theater. Congress has never missed a paycheck and their super high quality medical care is as available as always.
Just before the Full Moon in Taurus on November 17th expect: Thousands of utility workers, business executives, National Guard officers, F.B.I. anti-terrorism experts and officials from government agencies in the United States, Canada and Mexico are preparing for an emergency drill on November 13-14, 2013 that will simulate physical attacks and cyber-attacks that could take down large sections of the power grid. SO—What's up Folks?
But never mind any of the above because Nov. 17th is supposedly the actual fiscal cliff—the day the US government defaults unless a solution is found, all of which is supposedly determined by events back on October 17th, four days from now. Yes the situation is serious. Not just the financial situation, but many other things, and those officials, who do think they understand the seriousness of various situations, and those who are supposed to be experts in the media do not report what they think to be the true seriousness. This is because they don't want to frighten the public and create what they would then consider a self-fulfilling prophecy.
But the true seriousness is not understood by government officials or media pundits. The true seriousness is the moral decay of society and humanity's turning away from God. The cause of the social decay resulting in lack of business, banking, political, military, ethics that can be described in a great many daily examples, is invisible to a world/society that has largely turned away from God. Anyone who would point it out would be assailed as a religious doomsayer – and thoroughly ridiculed. Nevertheless, the Divine Destiny continues to unfold as humanity is permitted to immerse itself in its own will.
Coming soon: An impending extraterrestrial disclosure by the Obama administration.
Regarding the 2013 October meteor showers. The next meteor shower is the Orionids on the night of October 21st. The Gibbous Moon, which is about 90 percent full, on its wane, on the night of the 21st, rises by mid-evening and bringing in a new energy, culminating on November 3rd at the New Moon Eclipse in Scorpio. This will put the orbit of Earth and the Moon in a dangerous line-up with space activity. Check: Spaceweather.com — news and information about meteor showers, Science news and information about the Sun-Earth environment. The energy affects our moods and state of mind at this time and can cause heart attacks, strange behavior, and mental confusion.
SEPTEMBER 2013
September 2013 is a positive month for many. There would be a turnaround in your luck, mental state and social stature now. New ideas will bring in gains and progress. You will manage success with a better expression as well as support of friends now. Travel and luck in foreign lands may occur. You could be dynamic but impatient at times, that could lead to missed opportunities. Avoid rude behavior and extra aggression.
This is a happy month for the children. A major event that you have been waiting for could come about around the 16th September 2013. You should avoid conflict as well as ego hassles close to the 9th September 2013, or else relations with a sibling or a business associate might get spoiled.
Be very careful between September 9th and 11th. There may be an attack or upset on the 11th, twelve years after the 9/11 tragedy. The energy is smoky and dark, representing an explosion of some magnitude.
There is more war talk concerning Syria, and some tragedies, however the war escalates more in November, December.
Flooding occurs and many areas in September, October as the hurricanes hit. At least two will cause some major damage, one in September, and another at October's end.
Mid-November brings a financial crisis worldwide. The reason is not revealed to me at this time.
The passing of the new Pope is near. I am not exactly sure about the circumstances, but feel it will be natural causes.
Last but not least, Obama's presidency go into sharky waters over the next few months. The public will be up in arms regarding some financial decisions the oval office makes. Watch your back, Obama.

AUGUST 2013
I took the month of August off, while I was healing from my sisters death. It went fast, and rather quietly. I do hope you all enjoyed this summer month, and were able to vacation a bit.
JULY 2013
July welcomes the respite from our financial concerns, beginning July 8th. We will see some powerful effects and a come back in weakened markets, especially real estate. There is a rare combination of celestial events that brings a positive impact on our financial market and the overall world economy. The European financial system will reorganize and fluctuate, but winds up bringing strength.
Many political situations will be heated up now, especially Egypt, India, and China, where an overthrow of government is possible. Minor skirmishes wind up becoming major events. Someone may be impeached or removed from office in the US over a political tragedy or upset. Many sudden and unexpected events will occur politically over the summer and early fall months. A major world leader leaves office in the Fall but it will not be "one of the usual suspects." Perhaps Queen Elizabeth makes a change after the birth of the new princess.
The ill effects of natural calamities also come into play. Expect intense heat (up to 120 degrees) in the desert areas, and water everywhere on the East and West coasts. Major water arteries will flood out, and at least five hurricanes are expected.
On a positive note, several sudden breakthrough in disease control will occur. Muscular Dystrophy, MS, Diabetes and some cancer treatments will begin and be successful. Also – a new procedure for restoring eye sight.
The possibility of another oil spill or related issue may occur this summer.
By the end of 2014 there will be a radical shift on how the world is run!
JUNE 2013
June 2013 will be better than the period of time, going back at least a year. A a real good and positive period is yet to begin, when Jupiter moves into Cancer on the 26th. The economy begins to come back and real estate is on the move once more! Your projects and plans could get implemented in the coming few months, especially in October, 2013. The germination of ideas for all such plans could come about this month. After the 3 eclipses, you will see strong movement in your life. A letting go process, that began in April, will be in completion by mid-July. At that time your life – with the new changes, will begin to move forward and grow.
Your mind will turn very sharp and a new wave of ideas will come to you . Creativity will be very high for the rest of this year.
A wide range of new ideas begins after November 7th, 2013. It could boggle your mind but a lot will happen during this phase till the end of the year; especially with weather changes and politics. Obama's position and authority is challenged in Congress or Court at the end of the year.
There is worry, upsets, and concerns with siblings, children and spouses the last half of June, which continues into July. Restraint, medication, and prayers could become necessary.
You should take accelerated steps and accept any challenges that come up over the summer months. Acting on such challenges could hold the key to your success this year and the on-going future. Check may for the up-coming weather changes. A wet Spring – then a very hot, hot summer.

MAY 2013
These three eclipses will bring unusual volcanic activity around Japan Singapore, China as well as dangerous water problems. Each country will suffer something different. Japan, tsunami and high water flooding, China, sickness, pollution, and white collar crimes, Korea, human trafficking, and cruelty to women. There could be a severe earthquake in Korea this summer.
There are great political tensions with Japan and China that will begin to escalate, creating financial tension waves across the world.
It will be revealed Vice President Joe Biden has been under medical care for senile dementia. His credibility will be challenged, and he may need to step down because of mini-strokes.
George W. Bush and Queen Elizabeth have some serious health issues coming up. George Walker Bush may pass away.
India is the up and coming world leader in technology, and Germany has asked Obama to come over and manage their country after his presidency comes to an end in 2016.
We will see weird weather conditions worldwide. The powerful Solar Flares cause a worldwide blackout for about a week this summer, perhaps August.
Expect flooding in the Unites States, Europe, and Asia. The Mississipi River will overflow, and expect a
major earthquake in Washington State, Oregon, British Columbia, Vancouver as well as Alaska.
I see an aircraft tragedy, as two planes collide over Kennedy Airport in New York. Also, over memorial Day Weekend we may sees ships blow up at port in New York City. This is a terrorist attack against the cancellation of the annual Harbor Day to open up the summer events in New York City. The Intrepid will experience financial losses because of lack of ship tours.
APRIL 2013
The behavior of the North's leader, Kim Jong-un, tells the world that North Korea is focused on nuclear testing to make bombs. With rising military tensions American officials say new 'counter-provocation' plan calls for immediate but proportional response that would hit the source of any attack by North Korea with similar weapons. – from the New York Times…Unfortunately, the energies support this possibility, but not in the near future. Once we pass 2015 – the going will get rough. China will experience a downfall and North Korea may acquire some of the land and people.
It's cold, it's hot. It's cold, it's hot!! California and the Pacific Ocean are experiencing some very strange weather changes. As 2013 opened, I predicted a large earthquake in California – along the fault – but it could be in Southern California as well. I see a quake 8.+++ amid devastation, before the end of June. Perhaps just after the three eclipses coming up.
God has called me to a prophetic end-time ministry. I believe that most of what I envision will occur, but the timing can be off. Japan has water trouble during the summer and fall months of 2013. The vision showed dark blue ocean waves crashing on the rocks in the sea. The sea was climbing over the rocks and into the houses on the edge of the island, and moving further and further inland. The telepathic message was, Japan will be under the sea, the entire country!
Rome, Italy is to be destroyed. However, it will not be through war. In the vision suddenly a huge wave appeared on the horizon. A tsunami was coming. The wave got closer and closer until it was inside the Vatican. When the wave hit, the palatial building began creaking and tilting. Antique tables, chairs, candelabra and statues began sliding to one side as the floor moved and began to crumble apart. Chandeliers were hanging at odd angles. Within minutes the floor was perpendicular to the ground and more furniture came crashing down. The movement continued until the floor became the ceiling. More religious artifacts, statues, and paintings fell and broke into pieces. The Holy Spirit said: "I am going to turn the Catholic Church upside down." Along with this came a "knowing" that this event would begin World War III. I sense the new Pope Francis will pass away around the same time Pope Benedict passes. Perhaps between now – 2013 and 2016.
Take a deep breath – here comes the good. The economy improves over the rest of 2013, with housing and contractors picking up work. YES, we can still have banking and financial problems, but not a wipe-out. Laws are changing and the stealing higher-ups will finally be prosecuted. This is good news. Choose the right path, and think positive for yourself.
MARCH 2013
I have predicted that in 2013 there will be a major clash between Islam and Christianity, acted out with germ warfare.
A financial crisis that will change the way we live, which could begin in June.
A rise in sea levels that will inundate coastal cities — in 2013 there will be water, water everywhere. This begins in April and continues through October. Expect a hot, hot late spring and summer.
Natural disasters throughout the world — Tsunami's in India and Indonesia, Hurricanes in New Orleans, Corpus Christi, Houston, and Galveston, TX — Earthquakes in the mid-west, and along the St. Lawrence River. The Mississippi and Missouri Rivers joining together — Problems at Yellowstone, eruptions, cave ins and earthquakes.
Giant sinkholes will continue to appear all over the United States and all over the globe, and scientists will continue to struggle to find an explanation for why it is happening. The cause is fracting for natural gas and intense oil drilling. However Obama has an agenda, and it's to gain power over the oil companies to bring some wealth his way! He is constantly under threat of assasanation, and this continues throughout the year.
The Obama administration and Democrats in Congress will make an all-out attempt to pass gun control measures in 2013. When their efforts on the legislative front are stalled somewhat by Republicans in the House, Obama will use his executive powers to further his gun control agenda.
A Holy Emperor  restores the Church beginning with the exile and martyrdom of the current Pope. (I predicted the Pope's exile in early 2013 last summer of 2012.) The new Pope will make many radical changes, that will anger millions of Catholics, but is necessary in order to move forward in the modern world.
There will be more anger at the wealthy in 2013 than at any other time in modern history.
There will be some shocking political scandals in Washington D.C. over the next few months. We will see some high profile resignations going on throughout the year.
In the next three months, from Apple, we'll see a seismic shift in how we understand, view and make television
The percentage of Americans that are obese will continue to rise and will set another new all-time record in 2013.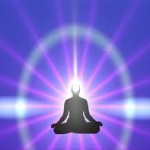 December 21, 2012 AD was NOT the day where all of the sudden a light switch flipped on and everything  changed, rather, we are currently in the process of this transition from one World Age to the next. The changes are underway and will continue steadily accelerating as we head towards the culminating date! The great cycle just completed (3113 B.C. – 2012 A.D.) was called the Age of the Fifth Sun. This time period was ruled by the 4th Earth. This fifth age, that began on December 22nd, 2012, at noontime, is the synthesis of the previous four. We have moved into 5th Earth (called Caban in the Maya language and Ollin in Aztec) and this New Age has several meanings, including: movement, shift, evolution, earthquake, navigation, synchronicity, clue tracking, turtle. In the Maya language, the word "ol" of ollin means consciousness. This is a time of raising our consciousness and embracing unconditional and Universal Love. A realignment of Earth will continue throughout 2013 – this will be a year to remember.

FEBRUARY 2013
Obama will have a horrendous time over the next six or seven months. He knows that his life is in danger. There will be new cautions taken with his security. The focus on gun laws becomes prominent.
Investing is a roller-coaster ride – picks up in February but drops again in May of 2013. The housing market improves throughout the summer, to the pleasant surprise of many. You have an 8 month window to see your real estate, and then the market will drop again, perhaps further down that now, and remain there for a long time.
Word comes in about biological warfare and genocide in the Middle-east.
Expect a rare celestial event in August, giving scientists food for thought.
China's economy becomes in jeopardy with s new flu strain breakout killing thousands. China must begin to clean up its pollution problems. The human eyes are endangered in both Hong Kong and Beijing.
Canada begins to realize a better economy, and American begin to purchase second homes there – Vancouver – Montreal.
JANUARY 2013

What's going on with Hillary Clinton? She seems to be a battle with Obama.  She had a fall, hit her head, and seems out of commission. How will this affect her career? Hillary knows she must be careful and cautious because her life is in danger — this energy last throughout the summer months of 2013.
(New predictions as of December 28, 2012)
On February 10th we enter the Chinese New Year of the Water Snake and in July Jupiter moves into Cancer. This is the year of water problems; sudden storms, rise of the ocean's coastline, the Great Lakes, Mississippi, and Missouri Rivers flooding, and strangely enough, rain in the Middle East. They will experience more rain than has ever been recorded during our Summer months.
Violence against women increases in the Asian countries, as well as in the Asian neighborhoods in the US Cities.
Queen Elizabeth passes away just after Kate's child is born. (A son and possibly twins – boy and girl.) Queen Elizabeth dies quietly in her sleep.
A new discovery regarding Solar Flares is announced, and White Light flashing in the skies in the South West this Spring and Summer, especially over Santa Fe and Sedona as well as in Mexico.  (Could this possibly be a part of our new energy system?
Apple announces and releases a "mini iPhone" for children, with parental limits incorporated in the software, and also to help many under-served populations around the world. From Steve Jobs and with speculation for several years, 2013 is the year Apple finally launches a Smart TV — without cable or FIOS.
Surprisingly, in spite of negative reviews and a shaky launch, WINDOWS 8 sees some signs of catching on, although it has many flaws and will need to be upgraded.
I still see a problem with Obama's signing in in January. It may be that he stumbles or slips on ice and has a cast on his ankle or leg. I also see a problem with Joe Biden's health in the late Spring, and he may need to take a short leave of absence because of his heart.
MORE TO COME ON A MONTH BY MONTH BASIS…JOIN my subscription pages.
(Written Oct. 30, 2012)
Predicting the future along with its timing is one of the most difficult things to do. The future is not a set thing and that we can always change our own future. Following are the current tendencies for 2013.
The energies show us that instead of destruction there will be a big change in the world concerning life-styles We will not be able to live the same as before, there will be new structure of society and we will need to begin to live in harmony with nature. This happens over a period of time between 2012 and 2017.
A meteor strike will happen before late spring; perhaps in May, plunging human beings into loss of property and distress, especially in coastal areas. The meteor impact will cause tidal waves and volcanic eruptions on both coasts.
In many areas there will be excessive snow and a longer winter than usual, extending into mid-April. However winter is mild in the East Coast.
Expect a very wet and flooding spring, and a hot, hot summer creating excessive solar radiation. Everyone must be careful at the beaches, in sunlight, as well as in the lake regions.
In the mid-west there are sudden storms and tornadoes, creating severe weather.
Many people will re-arrange their mode of living. There is extensive loss of buildings and property along both coastlines. I see "tent cities" and refugees with people who have been displaced; also some problems with FEMA, rescues and other government functioning.
Our transportation system comes to a standstill somehow – just before the summer months. The reason is not clear to me – perhaps because of the loss of refineries on the coastlines. Cars leave and a new mode of transportation enters – monorails, flight is different, groups travel together instead of individuals.
For the Lightworkers a new dawn comes. A new door opens (the Double-Helix and Spiritual Chakras) to creating spontaneous and lasting healing. Using the power of the mind grows – as a popular mode of education.
With the flooding comes the drug shortage to hospitals and medical clinics. This becomes a problem, especially in the cities. New York and Chicago.
The government space program is given the go ahead to build on Mars – housing that can support the public is planned.
Brazil begins to come into the spotlight and gain power. Something that scientists find in Brazil becomes a focus of importance. Some new technology – involving metals – metal shields – imprints.
As debts loom out of control – precious metals enter a bull market. Platinum, gold, silver, rise in value. This will become very volatile. Gold rises between $2,500 – $3,000 an ounce – and silver goes up to $100.
As the banks waver, put your assets into precious metals and technology. Some banks may close their doors in 2013. Bank of America, Wells Fargo, The US Bank. There is a sudden loss of wealth at least twice in 2013 with the banks and stock market. Stick to a local credit union or smaller bank.
The Euro – rallies. Germany recovers and works out the financial distribution.
The American dollar rallies the first half of 2013 and the industries to get into are:
Labor saving cleaning products
Social networks
Writing books
TV and radio
Robotics
Industries to stay away from:
Insurance Cosmetics
Clothing
Legalities
Police
Security systems
I see many people around the world lighting candles and praying over an incident. Something seems very strange here.  (This was the shooting in Conn.)
A submarine is stuck between icebergs between Australia and New Zealand – Antarctic. This presents embarrassment for a country who should not even be in those waters.
Bangkok experiences strange mud and landslides. There will be a tidal wave in that area as well.
Birds act up in several areas in the world, which will be a sign of a forthcoming disaster. India – New York – Shanghai – London
Obama's swearing in does not go as usual. I see him wearing some kind of hat – or crown? There is an extra couple on the podium with the Obama family. Everyone seems happy – but something may be amis.

DECEMBER 2012

It's a Girl! Her name could be Victoria Frances or Victoria Diana.
NOVEMBER 2012
I am sorry about the prediction possibility I posted just before Election Day. If you'll notice on my front blog page – I stated that Obama would win the Electoral Vote. It was an energetic statement – which I stated at the time – based on many things with astrology. Yes – I certainly can explain it. However, it was too hot a subject at the time because most others did not understand the concept. I regret that I was not more clear about the concept. It was not a "psychic prediction."

  The 2012 presidential election was won on the issues. Think about it. In many areas we are moving forward into people of like minds, not separation and misery. It's time for all of us to open our hearts, embrace each other's differences, and allow all of us to work together in harmony, for the good of all.  We simply cannot remain stuck in the past!
YES there is some concern about many  important matters, especially fiscal. However, there was way too much focus on matters that pushed the young, women, and the free thinkers away. The Social Issues won this election! Luckily there is a checks and balance system in place, that hopefully prevents anyone from going to extremes. It may take some time, but  eventually we will become a stronger unit in oneness. God Bless America!

OCTOBER 2012
Although this may be a smoother month, after all you've endured over the past few weeks, the weather promises to act up. Last year we had a sudden snow storm on the East coast, and this year promises more of the same. Only ICE this time.
The nastiness of the pre-election moves along, with a life threat that cannot be taken back. Although the top candidates are debating, I see someone being removed from the running. (One of the four.)
Here's a heads up for December 21, 2012. We will discover the second Sun. There will be two Suns in the sky, as one takes over the duties of our current dying Sun. Nothing to fear. Think of it as someone on the job training to take over leadership. This new phenomena will be visible the last week in December, 2012.

The severe weather changes of this month leads us into 2013 and beyond. July of 2013 will be memorable because of all of the water on the planet. I see earthquakes, floods, tsunami's and major earth shifts. Many maps will have to be rewritten.
SEPTEMBER 2012
This may be the month of a serious California earthquake – watch the third week in September. From Los Angeles up to San Francisco. It will not be small, and effects everyone within that radius.
I have always felt that Joe Biden will not be on the ballot in November. Last week I had my third dream that Joe died in his sleep. I see Hillary Clinton as the replacement.
September's third week promises to be a trying time for everyone, especially with the weather and in the political arena.
The Democratic Election in Charleston, SC will be filled with dangerous challenges, especially with security. I ask everyone to become prayerful that Obama comes to no harm. I sense the possibility of his being shot. That means that someone out there is already planning to do so.
This will be a tight election as things stand today. I see a possible recount – Ohio and one other state. Oh my – another Al Gore delay.
AUGUST 2012
Because I was traveling a month with Amma I was unable to post July predictions. I will post for August on the 1st.
August is more or less a peaceful month as we endure the long, hot,'dog days" of summer. Since we are under the vibes of fire this month, we can expect to see more isolated incidences of gun shootings, fire breakouts, set arson fires, argumentative and arrogant people and drivers. Be careful when you travel especially as Mercury goes direct on the 8th, and just before the New Moon on the 17th as well.
We are traveling an energetic Arc that is tearing down the old, making room for the new, between June 21, 2012 and Dec. 21, 2012. which is causing 5th Dimension headaches, confusion, and mind plagues. People are obsessing about minutia. People are turning to outdated ways to solve problems, and using unconscious emotional thinking to the point where they cannot sustain healthy balance.
Mitt Romney could win the 2012 Presidential Election if the unemployment rates escalate. The could go beyond 10%, and the rate is not being correctly reported as of now. I see some serious health problems for Obama, beginning at month's end. This I have been stating for several years, but now the become obvious and cannot be covered up by the expert medical care he receives. The election promises to be very close, with a possible recount. I see an upset on the democrat ticket before November – more-than-likely mid-September.
The relationship with Iran will not change no matter who wins the election. The war within Iran may not happen for a few years, (2015-16) because China is about to experience a plague, upsetting the economy balance.
Banks are about to lose major funding, closing doors and freezing customer accounts. This has already begun in Europe. It is best to get out of the big banks! (Bank of America, Chase, Citi)
August is a month with two Full Moon's, the second one being a Blue Moon in Pisces. Pisces is a water sign and we are in the year of the Water Dragon, so the water comes in as September opens. Expect hurricanes, tsunami's, tornadoes, earthquakes, and more. A large quake is expected in California this fall, along with flooding with high seas on both coasts.
JUNE 2012
June will be a disruptive month, with possible terrorist attacks in the USA. A world leader's life is in danger, and any assassination attempt could be successful.
The drama in Hollywood builds, with two possible deaths of well known stars. An older man and a younger woman.
At month's end, after the 26th, expect to see the market fall as a result of the political upsets, and Greece's continuing financial woes.
There will be many demonstrations at both of the political conventions, one turns violent, with injuries and arrests.
Heavy weather problems begin in September, including "Space Weather," which will involve both cell phone and computer problems. The most severe comes at October's end, as the elections could be postponed because the machines cannot be operated.
Israel goes into Iran and then blames Iran for the initial attacks. The US gets pulled in early next year.
2013 is the year to dread – not 2012, mainly because of finances, banks, and rising interest rates, oil prices, and food costs.
MAY 2012
California may experience some serious earthquakes beginning end of May through the fall months. I see a series of them. (7.0 – 8.5)
A well known world leader — a man — departs from us very soon – there could be an attempt on the Pope's life, as well as Obama's. I also see serious illness for Robin Williams and Lindsay Lohan.
A new scare comes to New York City and London in the Subways. A strong smell that could prove to be lethal.
Disruptions with electrical power (or fire) at the Democratic National Convention and Republican National Convention will postpone several of the speakers and events.
Our next big battle seems to be the Sun Flares, Space Weather, and the race between Nations to establish bases on Mars. A fight for supremacy in Space between the US – Russia – China, and India.
APRIL 2012
Events will begin to move quickly now, especially in the political arena. I still get that Obama will not be on the presidential ticket in the fall.
With the coming eclipse on May 20th, we can expect some more devastating weather conditions, and a surprising discovery regarding aliens and space beings.
Once Mars goes direct, expect your life to get very busy. This week after Easter and Passover marks the beginning of taking the necessary actions to change the course of your life; either a coming together or a complete breaking apart.
One more thing for April expect to hear that a cloud of nuclear fallout is approaching California, as well as effecting the oceanic wildlife. Unfortunately it is best if you give up eating sushi and fish from that Asian area. This upset will also begin to effect all fish and eventually spread world wide.
MARCH 2012
The Stock Market goes down, down, down! Between March 15th-20th the Euro collapse is expected because of the bonds due date. It cannot be met.
There will be trouble in joint areas of work/partnerships. Existing partnerships could break if you are not cautious. Be careful as this is NOT The time to lose your job. Give thanks that you are earning your paycheck and meeting your needs. This mind-set will help to reduce stress.
March 2012 will not be an average month. Many will have major relationship/partnership issues this month. Joint aspects of life and shared assets will be under tremendous pressure. Your own personality will undergo a transformation and there could be mood-swings in thinking and mindset. All these changes, as well as the environment upsets, will make adjustment with people around you somewhat difficult.

FEBRUARY 2012
From the 8th February 2012 through mid-June we can expect natural calamities, fire, aggression, higher crime rate, and major error of judgments in politics.
Europe, Japan, South East Asia could be the hotbed of some difficult economic and political situations. China and North Korea offer some kind of threats to the Western world. Could be financial.
As predicted last August, Hillary will begin to distance herself from Obama, and resign from being Secretary of State. Joe Biden wants the job, but it will elude him.
Michele Obama and Angelina Jolie will deliver their babies in the same month – late this summer. Brad and Angelina will finally tie the knot — quietly, if possible. (Michele lost her unborn child, ad did Kate in England.)
The OWN Network will fail after Rosie O'Donnel's show goes belly up due to low ratings. This was such an ambitious project for Oprah, but just had poor timing. Better to put all this money into helping children with getting a good education.
Johnny Depp and his longtime love Vanessa Paradise with break up and soon after Johnny will be seen with his new lady love – an young and famous Starlite.
Donald Trump is placed as either Vice President or Chief of Staff with the Republican Party.
George Clooney loves to direct and act in movies but his new love just may be politics, as he marries and runs for the Senate.

These predictions were written on December 1, 2012 – and have been composed throughout the year of 2011. Many have been recorded on The X-Zone Radio Show throughout 2011.
HAPPY NEW YEAR 2012
Annual Predictions with Elizabeth Joyce
SUPERBOWL New England Patriots
POLITICAL
The US Election in November will be a close call but Barack Obama will fall from power. The US economy and financial losses worldwide will be his downfall.
Not only will Obama not win the election – I am feeling that for some reason he may not even be on the ticket. If he is – Hillary Clinton will be his running mate. Joe Biden will be offered a cabinet position. If Hillary runs for President – she will win in a landslide.
President Barack Obama will face conservative Republican, Mitt Romney as the US Presidential choice. Vice presidents are Hillary Clinton and Meg Whitman (current president and CEO of Hewlitt Packard.)
In 2012 between the months of January — March there will be panic in countries like the US, UK, Spain, France, Egypt, Russia, and China due to hostilities among its citizens for greater political and financial reforms. Most of these protests will pick up speed after August of 2012.
Race riots with looting and many arrests will follow the election results.
In 2012 The U.S. will be involved in another war, this time with Israel, Russia and Iran.
A top-secret "hit squad" will begin assassinations worldwide on targeted public figures that will appear as accidents, suicides etc. without anyone realizing what has happened.
An Iranian revolution occurs in 2012. Spiritual leader Ayatollah Ali Khamenei, and President Mahmoud Ahmadinejad are removed from power.
Japan receives threats from China and a partial naval blockade will be put in place.
Mexico enjoys a truce between the government and cartels after President Felipe Calderón leaves office in 2012—perhaps in the summer months.
Facing a tough election fight in four months, French President Nicolas Sarkozy faces the threat of an assassination attempt while he is traveling away from France.
South Africa will continue to prosper after the discovery of a major new gold/diamond mine and China will be pushed out of the region. South Africa will flourish and many will buy second homes there.
The US Postal service will continue to fail in 2012. They will start contracting with other service carriers like UPS, FedEx, and local services to deliver mail and packages to save money. Expect junk mail, junk mail, junk mail, and some post office closures.
WEATHER
FIRST expected is a severe problem along the California coastline as the plates slip and move deep in the Pacific Ocean. Tsunamis and earthquakes can b expected- very soon.

Ecological disaster and rising sea levels in 2012. This is the year of the Water Dragon, so water we will have major flooding. Thousands will have to move to higher ground as the Mississippi and Missouri Rives merge together – once and for all.
2012 will be one of the hottest summers on record in the Western part of the US.
Jet planes and space launches will be blamed for destroying the ozone layer in 2012.
There will be great floods in Japan, China and the Gulf Coast again, due to massive amounts of rain. New Orleans will flood again as well, due to unruly hurricanes and storms. The country of Japan may go underwater completely.

Naples, Italy is evacuated after serious eruption of Vesuvius. Lava flows in a different direction than expected and the Pompeii ruins are not lost.
This will be the wettest year on record around the world.
Across the world there will be strange weather patterns with NO consistency. Extreme cold where unusual, many measured snowfalls, rain heavy where not usual, drought in other wet areas, extreme weather and disruptions across the world. The globe will experience harsh weather patterns that will break current statistics in 2012. The Scandinavian countries begin to ice over in parts.
MEDICAL and TECHNOLOGY
People will go to holistic healers; Energy healing has all the positive energies to heal. We will be taking more natural medications and no more medications from doctors. The pharmaceutical companies will want to fight this trend and instill laws banning taking vitamins and minerals without a prescription.
People will be airing their dirty laundry, gossip, and jealousy on the computer and texting services. This way they feel they will have a constant audience. A new term will be "cyber lawsuits."
Apple unveils it TV Internet combo, but it won't be what it's cracked up to be. The stock falls – more research and work has to be done.
2012 will be a good year for ship and boat manufacturers as water travel becomes more common and the demand for ships, crafts, and boats will increase.
In 2012 there is a Backlash from flu vaccines. There is possible danger to health of those that have taken the vaccine, not necessarily the flu, but strange organ breakdowns.
A conflict or battle in outer space will occur this year between two countries, most likely involving Russia or China.
Oil doubles in price causing travel to become prohibitive – no vacationers in many summer resorts.
A large comet enters the earth's atmosphere and crashes into the Pacific Ocean. This will become a television spectacular! The impact of the comet causes flooding of the California coastline.
STARS FOR THE STARS
Possible unexpected deaths include:  Henry Kissenger, Barbara Walters, Joan Rivers and Lindsay Lohan. There is another tragic death in the Michael Jackson family.
A son is born to Prince William and Kate in the fall of 2012.
Pope Benedict XVI will pass away in 2012 and his death will be questioned.
Sally Kirkland and ex Nick Nolte get back together much to the surprise of his current sweetie.
Angelina and Brad do a new movie together, he acts, she directs, that meet fair reviews.
Elizabeth Taylor's children search for the out of wedlock daughter she had. Norah, the child Elizabeth gave up, is located.
I've been humming Harry Connick Jr. songs. Harry starts a wonderful cycle of big hits. His Movies are around the corner!
Gayle King leaves the waffling OPN for another cable channel away from Oprah. Good results for Ms. King, but it creates bitterness for Oprah.
PREDICTIONS
In the Year of the Dragon – the Dragon takes what it deserves.
2012 will not be the end of the planet or the Solar System. The December 21st date will come and go without incident.
There is always a disaster/tragedy as we enter the Chinese Year of the Dragon  (Jan. 23rd, 2012) and a tragedy as we exit the year (Feb. 2013.)
There is an earth-shattering event involving everyone on the planet in 2012 – perhaps in the first half of the year, sooner than later. Has to do with weather patterns and outer space. Timing can be difficult. This leads to a deep spiritual awakening after a global tragedy.
The corporations and powerful families that have brought pain, hardship and misery to others will lose power and fall away. Expect to see the following corporation doors close forever.   Sears, Sony Pictures, K-Mart, Stuart and A&W Drinks, T-Mobile, Kellog – many of their cereals.
An aborted space launch causes high altitude explosions that knock out many communications satellites. This may take a few months to fix. Ideally there should be another replacement satellite ready to launch – but this has not been followed through on because many people refuse to believe a disturbance of the current one is possible.
Food Shortages expected in 2012 and 2013. Russian and American grain harvests will be poor and suffer loss due to weather conditions. This will not be catastrophic but will affect world food prices. Food shortages bring protests and change of government rulership.
Banks: More People will be forgiven for their mortgage loans and will be able to forgo foreclosures so they can get back on their feet.
Stocks plummet in the first few months, based on the failing Euro – and then grow again throughout 2012. Don't sell and run scared, hold tight to what you can. Stem cell research will be the best buy for long term stocks.
There will be less children born in 2012. Couples will get pets because they take less care and responsibility.
The government will admit that we do have contact with other beings in other dimensions. Our Invisible helpers.
China falls from grace and their money system begins to collapse. Expect major changes with China, North and South Korea. Politically, they could join together and form a strong ally in Asia.
Christianity will make a big comeback, as people flock to churches for spiritual enlightenment and guidance from God.
In mid-2012 Marijuana will be legalized.
Montana is in the news because they are changing the state laws to reflect a unity and community responsibility. Thousands will move there and Montana will set an example of the future lifestyle of oneness.

A trend will emerge as many people move from cities and urban suburbs to smaller and more communal villages.
There will be a new kind of charity – help those in your town and community. Each working person in the U.S. will be asked to take in another person. Each person will also be required to cut back their consumption of energy, food, water, and other amenities due to overpopulation.  At first it will be "suggested," through a mass marketing campaign, and later it will become mandatory. A strong message about birth control will be issued. The Catholic Church will comply and promote this change. This change has already been requested from the MA Center in Kerala, India.